5 Things You Should Know Before Buying Your First Home
The home buying process can be incredibly daunting, especially when you're buying your first home ever. You second guess yourself at every turn and you're not sure if you're doing the right things. Most first-time home buyers rely on the advice they get from their closest friends and family members. But, what are the really important things that you should be considering throughout the home buying process? Our real estate team talked with a few recent first-time homebuyers to understand what they wished they had known before they bought their first homes. Here are 5 brief snippets of wisdom that you should consider before buying your first home: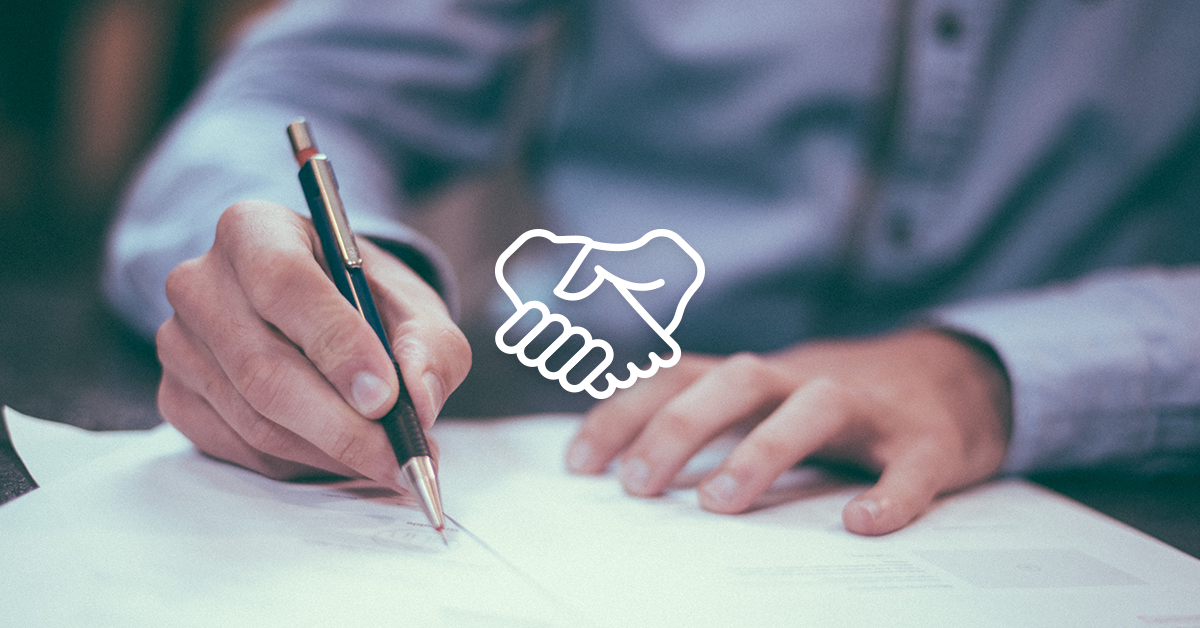 Don't Rush It With Mortgage Lenders
It is never an easy task to find the right mortgage lender. You're most likely debating between the various home lender options right now. Most first-time home buyers will typically do the research themselves or rely on the expertise of a loan officer, which is often referred by their real estate agent. It doesn't matter which route you decide to take. Just remember: don't be hasty. When your buying your first home, you must read the fine print of every offer you receive.
When you take the steps to consider various lenders, you may find yourself in a position to negotiate better terms for your mortgage. First-time home buyers need to consider the impacts of Private Mortgage Insurance (PMI). If your down payment is less than 20% of the home sale price, then there is a very high chance that most lenders will require a monthly PMI fee. This fee is another extra cost thrown in to your first-home buying experience. By taking the time to shop around, you could potentially arrange a more favorable long-term agreement for your mortgage.
Pro tip: Use Bankrate.com to quickly compare different rates and lenders.
First-time home buyers should also be on the look-out for loans that recast. This kind of loan lets your interest rate and loan term remain the same, but your monthly mortgage payment is reduced to reflect your actual current loan balance. When it comes to these types of loans, typically most lenders will need an additional lump sum payment in order for the recasting to work efficiently.
It's worth noting that everyone's situation is different. Every kind of loan comes with some pros and cons. At the end of the day, our realtors are not financial advisors. Of course, our real estate team can offer great advice when you're buying your first home. But, you should always supplement our financial advice with that of another industry professional.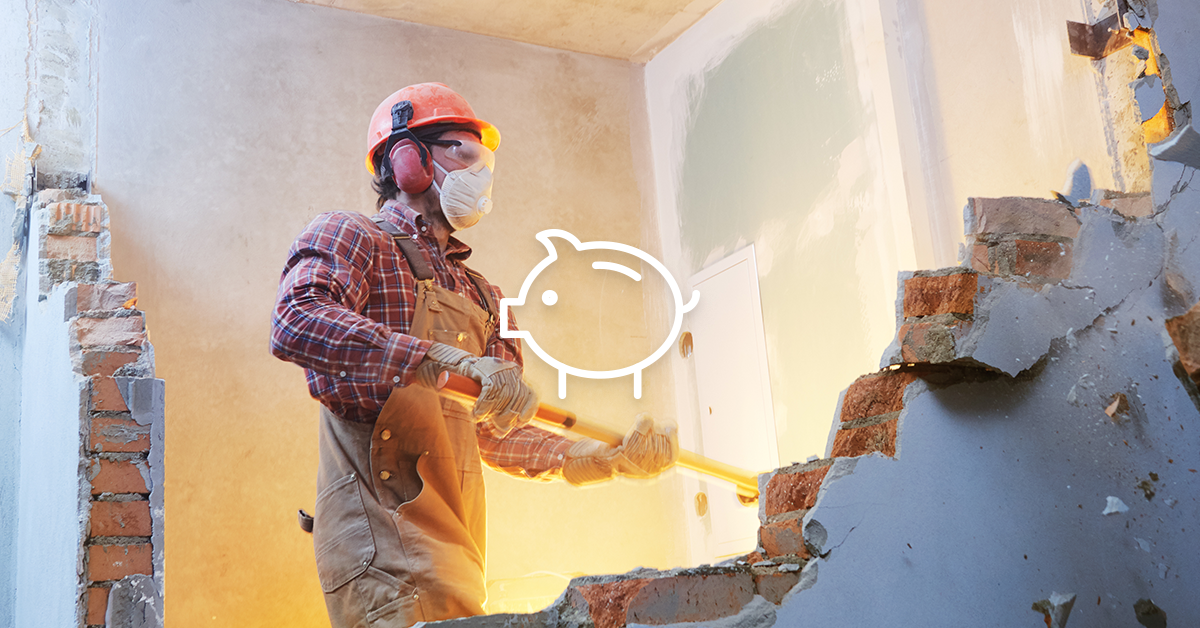 Plan For Unexpected Costs
This may sound like an obvious piece of advice, but many first-time buyers fail to fully comprehend the totality of the moving expenses before they get the keys to their future homes. It is imperative that you determine your future mortgage allowances early on. On the flip side, it is also equally important that you save an emergency fund as well. You will need that financial buffer just in case for critical situations.
Maybe your current living situation is inflexible and doesn't allow a month-to-month lease agreement. Or perhaps you stumble across your idyllic dream home prior to your planned moving timeline. Without the financial buffer of an emergency fund, you could find yourself in a very troubling situation.
When most people are buying their first home, they will find themselves financially caught in between their current living expenses and the financial stresses of their new mortgage. Between your moving costs and storage expenses, the entire moving process can become very costly in a short amount of time. And let's not forget how buyers are also responsible for paying the inspection fees for each home they make an offer on. It can be tough to navigate these extra costs when you're buying your first home. You should speak with an experienced local real estate agent if you need help preparing for these costs.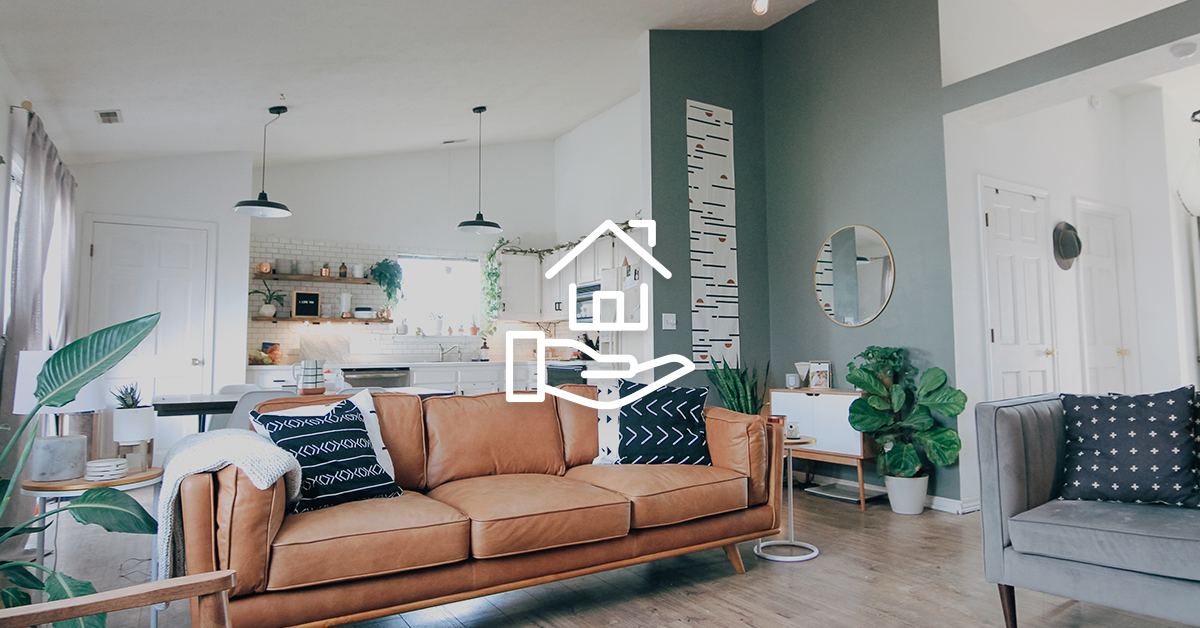 Remember: The "Perfect Home" Doesn't Exist
There's a common saying: "When you find true love, you know within the first 24 hours." Something similar can be said about real estate. Apparently, most first-time home buyers will decide within "the first 8 seconds of seeing a home if they're interested in buying it" or not. At least, that's according to Barbara Corcoran, the famed real estate mogul and world-renown businesswoman.
It's important to follow your gut, but all too often your instincts can lead to irrational judgments and decisions. To avoid making a horrible decision, you should generate a detailed list of must-haves and deal breakers before you start your home search. These key differentiations will help you find the best home for you and your family, without making a regretful decision. Try developing some thoughtful answers to a few important questions, like:
Are you happy with a small backyard? Or is a large backyard a must-have?

What is your minimum requirement for bedrooms? What about bathrooms?

How important are updated interior features for your family?

Is an attached garage an absolute necessity?

How might the quality of nearby schools impact your decision?
As you consider these questions, start to narrow down your must-haves into a list of 3-5 imperative features. We know how hard it can be to weigh your must-haves in this way, but it's important that you try. If you can manage to spare the time and freedom to look at every available option, then you should do it. The plethora of options may feel daunting, but the house hunt may change your earlier expectations. It will be harder than you think to find the home that meets all of your expectations while being in the ideal price range and the perfect part of town.
It will be difficult to find a home that checks off all of your boxes upfront. But, don't forget, you can check the rest of the boxes off later as you improve your first home.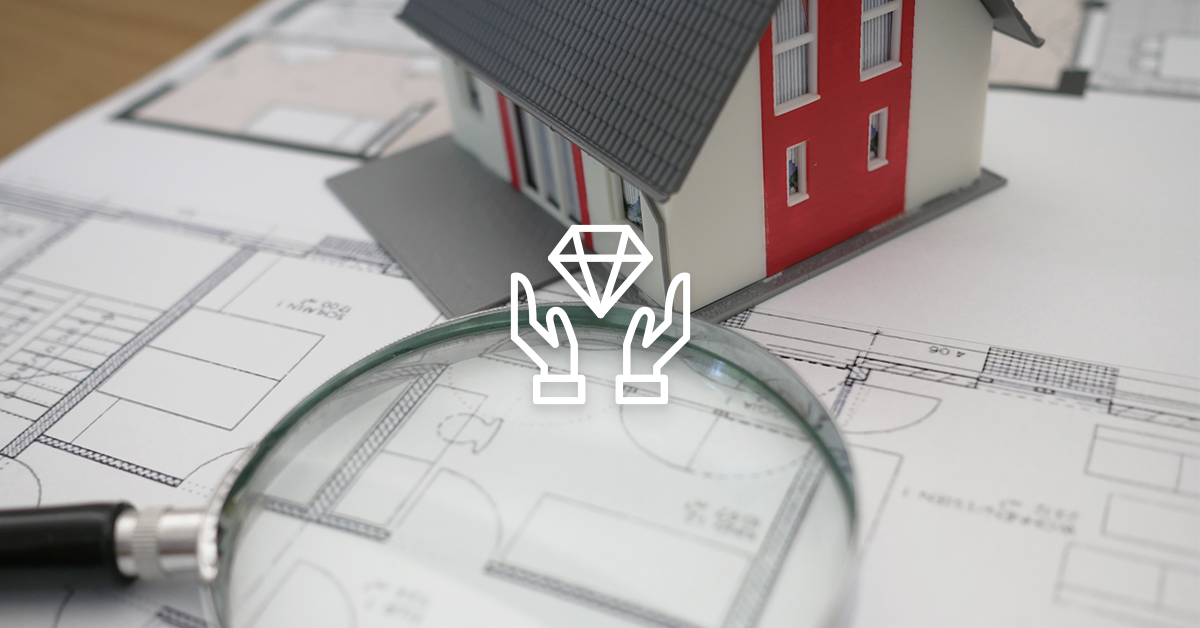 Always Always Always Consider The Return On Investment
When you're buying your first home, it can be relatively easy to find the right type of home and the right location to suit your current lifestyle. More expensive homes may be off the table for you right now and you might be considering a townhouse or an apartment. These options may offer a cheaper mortgage upfront and they might even be within walking distance of your favorite eateries and local attractions!
It might feel like the best living situation for you right now, but you should never lose sight of the value of this long-term investment. Sooner or later, you might decide it's time to rent out your first home for some extra income, or maybe it's time to sell that home altogether. Even if that decision is years away from now, it is very important that you consider your future buyer now before buying your first home.
Take some time to mull over crucial deciding factors for other potential buyers. What might your future buyer value the most? A key consideration could be the area's school district. Could your first-home also be an attractive housing option to a young family later down the line? If so, then you could have a very successful selling experience when your time comes around. If not, then this may not be the ideal home for your first home owner experience.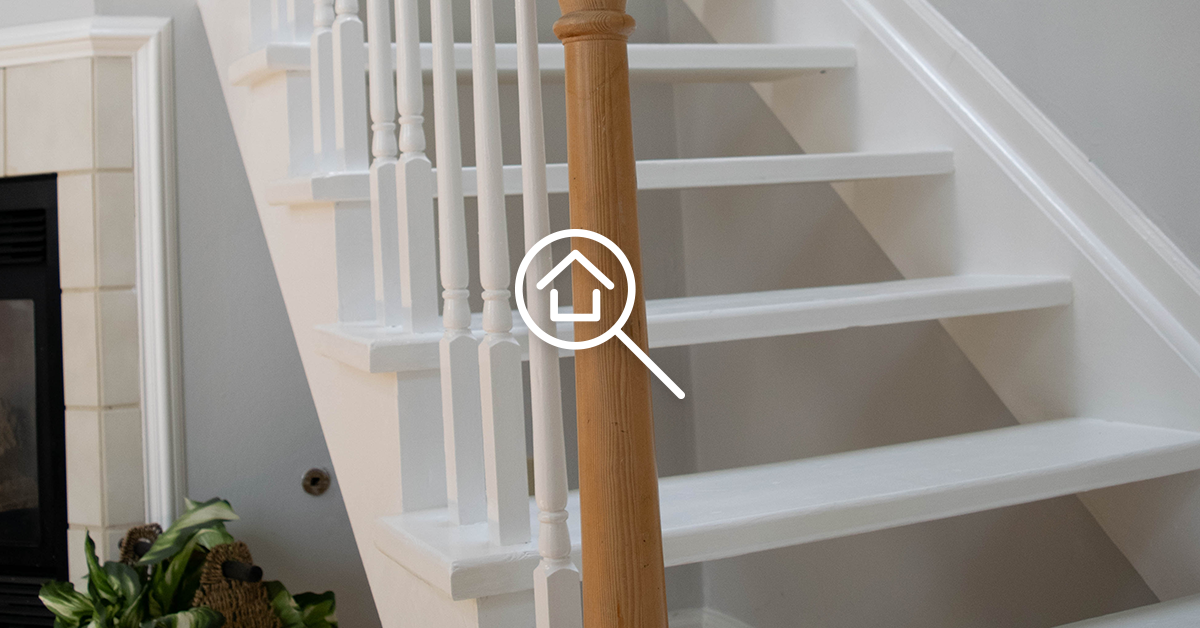 Don't Underestimate The Value Of The Home Inspection!
Now, it's time. You've considered mortgage lenders, you've viewed a wide variety of homes, you've saved up an emergency fund, and you're confident in the ROI. You've gone through the whole process and now you've finally selected the home you want to make an official offer on. Once the seller has agreed to the terms, you will need to find and hire a licensed home inspector to evaluate the home's condition. In some cases, you might need to hire multiple home inspectors to get an accurate evaluation. It doesn't matter if the home was constructed last year or a century ago: No home is in perfect condition.
A good home inspector will point out all the issues with any given home. They'll examine four main inspection points: (1) the HVAC, (2) the electrical wiring/panels, (3) the plumbing, and (4) the roofing. Depending on the conditions of these four areas of concern, your home insurance coverage could be directly affected. A high-quality home inspection will also reveal areas of concern that may require short-term or long-term repairs. The inspection report can also play a major role in the negotiation process between the buyer and seller. An overlooked area of concern could give you leverage in the negotiations and help you get a cheaper price when buying your first home. Any first-time home buyers should consult with an experienced realtor, as they will know how to advise your next steps accurately and effectively.
Every situation is different and we could not highlight every home buying scenario here. However, we are more than happy to answer any questions that you have during your first home buying experience. Contact the experts at the Grant Muller Group today and we will support your buying process in the best ways possible.

Have Questions?
We're happy to answer any questions you still have, or if you need our list of trusted vendors for a referral!

Still Looking?
Find a home that checks (most) of your boxes.