4 Reasons To Consider Selling Your House In The Winter
There's nothing quite like winter in Colorado! We love the winter months every year, as the colder temperatures and snowy days bring out a new feeling in the Centennial state. Between the great skiing, the family holidays, and fun activities, it's easy to put your real estate goals on the back-burner from November to March. However, we'd argue that now is the perfect time to list your home and get it sold! Even though real estate gets snatched up quickly in warmer months, there are plenty of other reasons why you should consider selling your house in the winter.
It's true that most families will put off listing their home until the warmer weather arrives in April. But, that just means you'll be putting off your financial goals for even longer! As it stands right now, the average home will stay on the market for up to 60 days. That means if you list your home in late April, it might not get sold until the end of June. And then your family is stuck moving in the hot summer weather of July. Are you willing to wait that long to get your home sold?
If you decide to go the route of selling your house in the winter, you can achieve the financial strength that you're after in a short amount of time. And you won't have to worry about enduring uncomfortable heat during your move into a new home.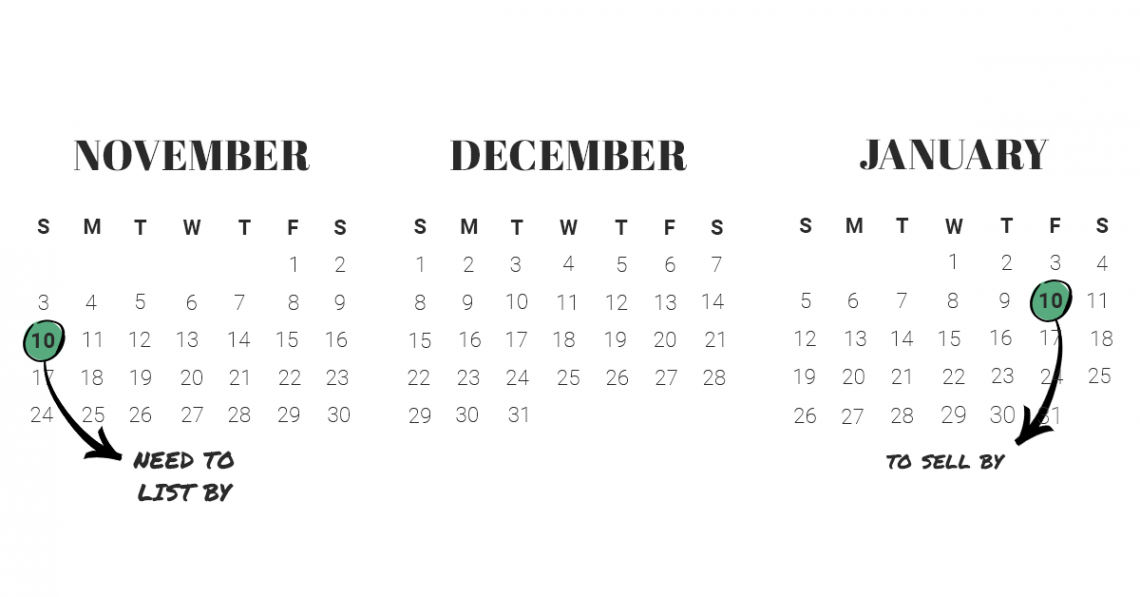 What You Gain By Selling Your House In The Winter
Fewer Competitors
As a seller in the real estate industry, you want to have your property stand out as the must-have property of the season. When you have less competitors vying for buyers at the same time, your property will have a higher likelihood of standing out and attracting prospective buyers.
Historically speaking, there is far less inventory on the market during the winter months. By listing your home in November or December, your property will rise to the top and you'll see many more buyers view your listing.
Demonstrate Your Winter Features
While winter only lasts for a few months of the year, buyers are almost always captivated by the cozier features that are showcased on a given property. Especially in Colorado, many homebuyers are thinking about the winter and how your property can handle those colder months. For instance, some buyers will pay attention to the orientation of your driveway. A north-facing driveway will not see as much sun during the winter, which means dangerous ice can form and stick around more easily on that property.
Use the winter months to demonstrate those important home features that give it an upper hand, and also make it cozy, warm, and inviting all year around. Does your property have a fireplace? Then use it and have a fire burning during your open houses and home showings. Does your home have a hot tub on the backyard patio? Make sure it's all in working order and ready for use when prospective home buyers tour your property. Those kinds of winter features can be game changers for your home sale.
More Legitimate Prospects
Real estate showings and open houses can occasionally see their fair share of "looky-lous." Sometimes people will just look at a home for fun, even though they aren't serious about buying any property. You can rest assured that by selling your house in the winter, you'll see far fewer looky-lous come through.
Think about it: if a potential buyer is taking time from their holidays to brave the cold and the snow to come see your property, it's highly likely they're more serious about purchasing a home. Yes, you might see fewer potential buyers visit your property, however those that do visit will be legitimate prospects that aren't just looking around for fun. These will be serious contenders that will be more likely to submit an offer on your home.
Better Offers Of Your Property
While this point may sound counter intuitive, we assure you it's not. At the end of the year, most potential homebuyers will have greater financial freedom thanks to holiday bonuses, performance reviews, and other factors. When your buyers have more financial strength behind them, you'll likely see more significant offers come in on your property.
With all this being said, 62 days from November 10th is January 10th, which is roughly the average length of time that a home is on the market. So, if you want to sell with all the advantages that the winter has to offer, you may want to speed up your decision to list your home.
It's Now Or Never.
We know it may be scary, but if it's been on your mind for a while, now is the right time. It's time to take the plunge and start the process of selling your house in the winter. And with the help of our real estate agents, you'll have no issue getting a significant ROI on your property.
Contact Our Realtors Today