What Salary Is Required To Buy A House in the U.S.
It is time to face the facts: Homes aren't cheap! Real estate can differ widely in price depending on where you're looking to buy, but a new home will always cost you a pretty penny. Plus, there are so many other additional costs that you have to consider on top of the listing price of a home, like your down payment, HOA fees, closing costs, and more. Depending on where you want to live, a different salary is required to buy a house.
Whether you are eager to buy a home in Colorado, California, Pennsylvania, or Mississippi, you'll need to reach a certain salary mark to cover all the costs of your home buying process. You might be wondering, "What salary is required to buy a house near me?" We are here to clear the air on the subject and provide you with some answers.
Our expert real estate agents conducted some in-depth research and leveraged out-of-state connections to develop this graphic of the average salary required to buy a house in each state of the U.S. These financial insights were developed by comparing the average prices of single-family homes in those states and factoring in a 30-year mortgage with at least a 10% down payment.
If the average salaries shown below are beyond your current income, then you might want to delay your decision to purchase a home until you can meet that number. You don't want to get stuck paying for a home that you can't afford!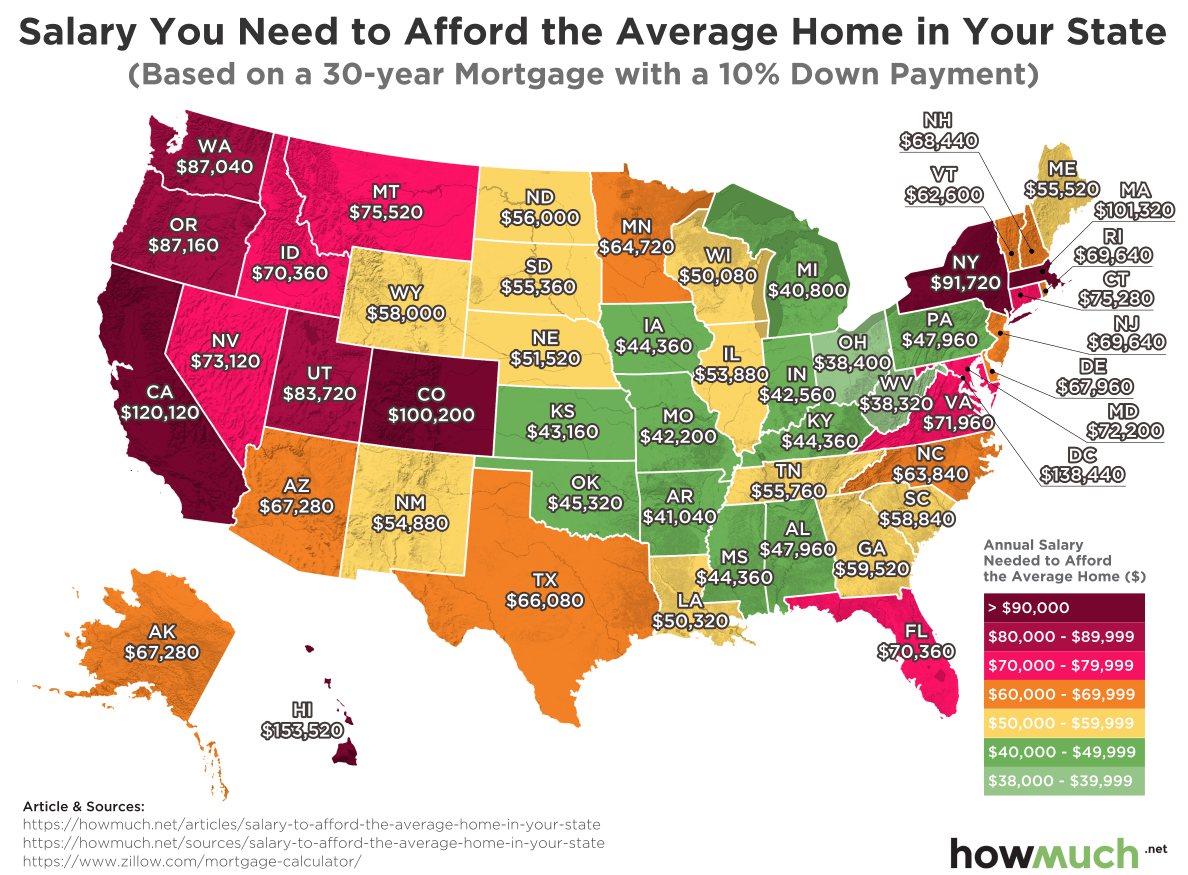 *Disclaimer* Based on a 30-year mortgage with a 10% down payment.
Do you meet the mark for the average salary required to buy a house in Colorado? Then we want to help you land the perfect home for your needs. Our real estate agents at Spaces Real Estate are always eager to help growing families discover their new homes. Get in touch with us today to learn how we can benefit your real estate search.
Search for Homes
Looking for a home in the area?
Keep Up With Us
I post new content each week!