3 Things To Look For In A Real Estate Agent In Denver
Whether you're looking to sell your current home or find your next one, you need the right realtor behind your back. A high-quality real estate agent can make a significant difference in your home buying/selling experience. That doesn't mean that all real estate agents are the same though! Denver realtors can range widely in terms of quality, experience, training, and more. How can you find the right real estate agent in Denver for your individual needs?
We rounded up 3 of the most critical qualities that you need to look for in your real estate agent options. Only the top agents in the Denver area will display these characteristics prominently.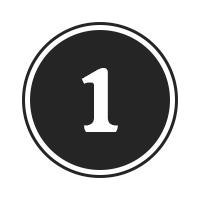 An Exceptional Reputation
In the real estate industry, reputations carry significant weight. When you are considering a real estate agent in Denver, you absolutely have to consider their reputation. There's no question about it: A reputation review is definitely worth your time.
If a realtor has a particularly negative reputation, then you can practically guarantee that you'll have a bad experience with them. A positive reputation may indicate that you'll enjoy every minute of your professional relationship with that realtor. Realtors acquire their reputations for a reason, so it's important to examine their professional standings in the market.
Take the time now to do your research on real estate agents in the Denver area. We'd recommend that you:
Examine their online reviews. Zillow is a terrific real estate resource, as it catalogs tons of online reviews from genuine clients. It's worthwhile to review an agent's social media and testimonial pages as well.
Inspect their certifications. The specializations and certifications of a given real estate agent can make a big difference in your real estate experience. For instance, Grant Muller is a Master Certified Negotiation Expert. His negotiation skills could give you the upper hand when closing on your real estate deal.
You may also want to consider any referrals or recommendations that you receive from your close friends and family. Just make sure that those realtor recommendations match your expectations.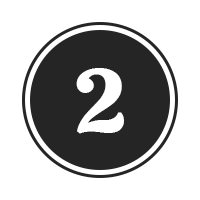 An Emphasis On Clear Communication
One of the most common complaints from buyers and sellers will usually concern an agent's lack of communication. Some sellers may seldom hear updates from their agents. Other buyers may receive far too many email updates with little new information. In the real estate industry, the communication skills of your realtor are of paramount importance. Your real estate agent in Denver needs to keep you informed and be responsive to your needs.
In an ideal situation, your agent should excel at communicating with you on all fronts! Whether that communication happens in-person, over the phone, or via the FAQ page on their website. You should look for an agent that can:
Provide quick and clear answers to all of your pressing questions.
Seamlessly adapt to your communication preferences (e.g., bi-monthly meetings, weekly phone calls, daily updates, etc.).
Outline your selling strategy options and walk you through the best practices.
What is the best way to ensure that your agent is a good communicator? Through an interview! We would recommend that you narrow down your real estate agent search to a few different options. Then schedule and conduct interviews with each agent. Use those conversations to figure out who you like best and which agent will be the right fit for your communication habits.
Take the time to ask each agent about their experience, active clients, specialties, marketing tactics, references, and communication standards. After those interviews, you'll have a much clearer picture of which agent you connect with the best.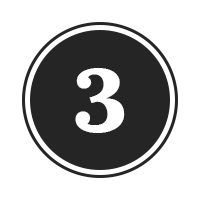 A Focus On Relationships
We've all heard our fair share of horror stories of pushy real estate agents. Sometimes an agent may try to talk you into buying a house that doesn't fit the needs of your family. Other pushy agents may rush sellers through the first offer they receive just to make a quick buck.
These kinds of scenarios occur when you work with a real estate agent who is solely focused on their paycheck and not on your experience. You can easily avoid those types of situations by working with a Denver real estate agent that prioritizes relationships over revenue.
The best agents will take the time to develop a strong personal relationship with you first. Once they have gained a thorough understanding of your wants and needs, your agent will then start the search for your next home or the right buyers.
At the end of the day, a relationship-oriented agent is a perfect way to ensure that you have a positive real estate experience.