12 Thoughtful Ideas For New Homeowner Gifts
It's not easy to become a homeowner. The path to homeownership is often littered with numerous obstacles and hurdles that can be difficult to overcome. When you or a friend have crossed the finish line and become a homeowner, it is nothing short of a significant achievement. Homeownership is something to be celebrated, especially for first-time property owners. While there are many ways to celebrate, new homeowner gifts are the most common ways to share the special day.
What kinds of things would make for good housewarming presents for you or your friends? We rounded up some of the best items that you can hand out as new homeowner gifts for your friends and family. We're positive that any new homeowner would greatly appreciate these presents.
Gifts They'll Use Every Day
Sometimes the best gifts are the ones that will be used frequently for years to come. New homeowners will rarely have everything they need when they move in. That means there are plenty of opportunities to give them items they'll use often, and in some cases every day.
1. A Virtual Personal Assistant
Over the past decade, in-home personal assistants like the Amazon Echo and the Google Home have become incredibly popular. Once you see what these little devices can do, it's easy to see why they are so widely used. In-home personal assistant devices can forecast the weather, order pizza, create calendar events, tell jokes, and so much more. These little devices are great additions to just about any home and any new homeowner will greatly appreciate this gift. Of course, just remember that a personal assistant is not everyone's cup of tea.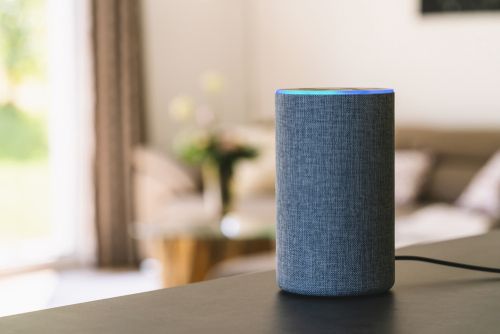 2. A Bluetooth Speaker
On those sunny afternoons in the backyard and those cozy evenings by the fireplace, a portable bluetooth speaker will be greatly appreciated. Out of all the new homeowner gifts, a waterproof speaker is one of the best ones because it can be taken anywhere. From remote camping trips to a get-together at the local park, a portable music player will add ambience to any setting. Just remember to go for a quality speaker that can endure some wear and tear.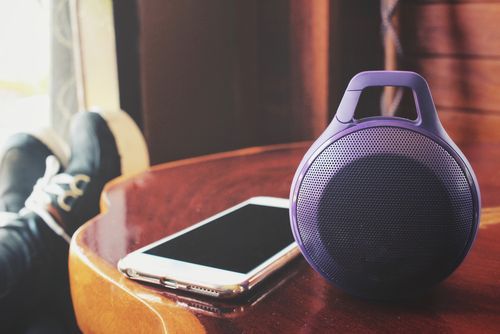 3. A Coaster Set
A living room just isn't complete without a matching set of coasters. These materials may just provide simple protection for the furniture, but they can add an air of elegance to just about any room. You can make things even better by matching the coasters to the personal aesthetics of your friends and family. From marble hexagons to mandala circle designs, there are virtually limitless designs and types of coasters out there. And any new homeowner will also enjoy another set of unique coasters.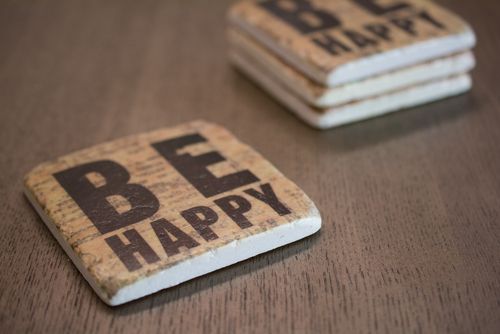 4. A Warm Throw Blanket
In our opinion, your home can never have too many throw blankets. These warm materials can make just about any home feel quaint, cozy, and "lived in." While new homeowners may not use these blankets in the warmer weather, they'll inevitably hunker down under it in the wintertime. Trust us: a warm throw blanket is one of the best new homeowner gifts out there.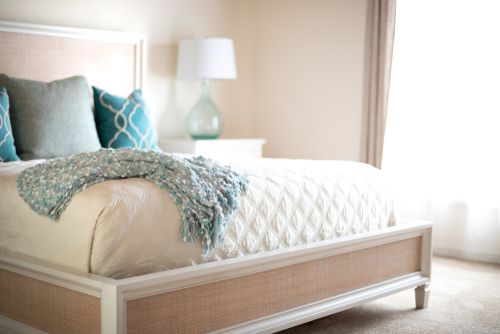 5. Personalized Key Tags
Why not make the transition into a new home totally official by pairing the new house key with a personalized key tag? A monogrammed leather accessory for one's key chain is an incredibly thoughtful housewarming gift. It will show the new homeowners that you care about them and it will help them keep track of their keys too. To make things even better, many online retailers offer these kinds of quality accessories for highly affordable prices. What could be better?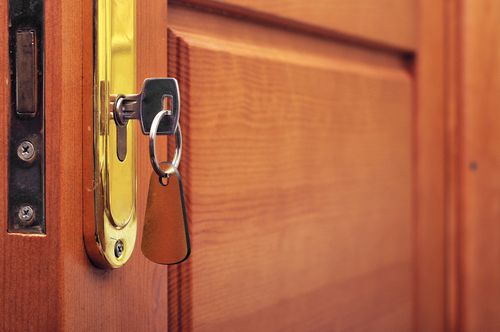 Gifts To Enhance Their New Home
Of course, not every gift needs to have a utility purpose. In fact, some of the best new homeowner gifts are the ones that simply enhance the exterior and interior appeal of their home. New homeowners will always appreciate gifts that tie together the entirety of their new property. As you narrow your gift selections, don't forget to consider these options.
6. A Mini Wreath
This simple decor choice can be the perfect item to add on the front door, patio area, or even in the bathroom. Your friends and family will love this addition of a sweet-smelling and welcoming wreath. You can easily find all sorts and styles of wreaths out there with unique smells and designs. A small wreath can be the perfect way to welcome someone into the homeownership club.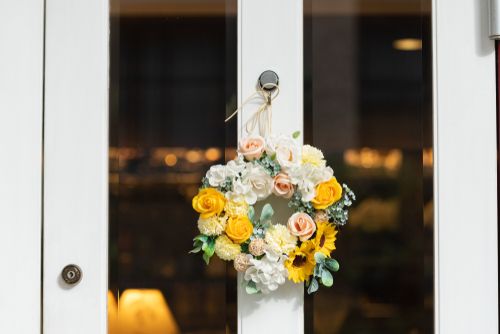 7. A Succulent Subscription Box
Of course, you can simply buy a few succulents from local plant nurseries and hardware stores. But, a succulent subscription box can be a better offer. When you sign up the new homeowner for the subscription, they'll receive two baby succulents every month for the duration of their subscription. It's a great way to slowly fill their home with natural scenery and cute little plants. Plus, succulents are among the easiest plants to take care of. Any new homeowner will love to have some extra plants in their new space.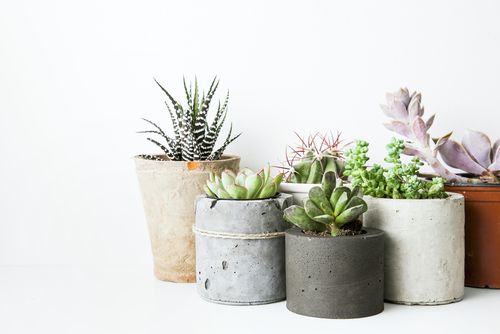 8. Squirrel-Resistant Bird Feeder
Who doesn't love to hear the sweet sounds of songbirds in the morning? With the right bird feeder, new homeowners can wake up to that sound every day. There are many types of bird feeders out there, but a squirrel-resistant one takes the hobby to a new level. This way new homeowners can keep out unwanted pests and simply enjoy the pleasant songs of their new flying friends.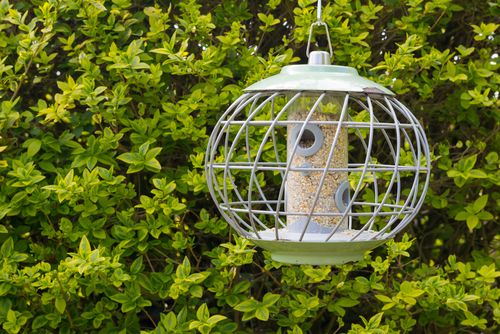 9. Backyard Solar Lights
New homeowners will always be eager to utilize their backyards for small get-togethers, family dinners, and much more. Help them make the most of their backyard space with some solar powered outdoor lights. Backyard pathways can benefit greatly from solar powered LED pathways lights. Many brands also produce solar powered string lights as well, which can raise the aesthetic of any backyard.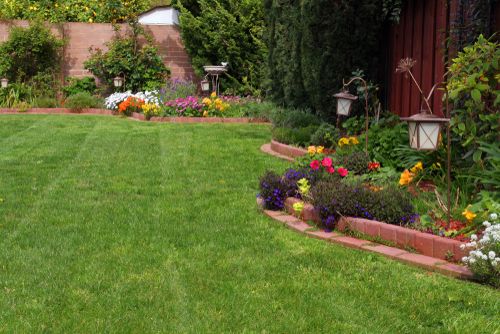 We know that sometimes it's not very easy to shop for new homeowners. If you're unsure about what to purchase, you can never go wrong with food or beverage gifts! Just make sure you know the dietary preferences of the new homeowners.
10. Liquor, Wine, Or Beer
Alcoholic beverages are always a big hit at housewarming parties and they're one of the easiest gifts to give. You can even pick up a bottle of wine or a six pack of beer on your way over to the party! All you really need to know is their beverage preferences. You can make your gift even better by pairing it with a small knick knack or two, like a corkscrew opener, beer koozies, or even shot glasses.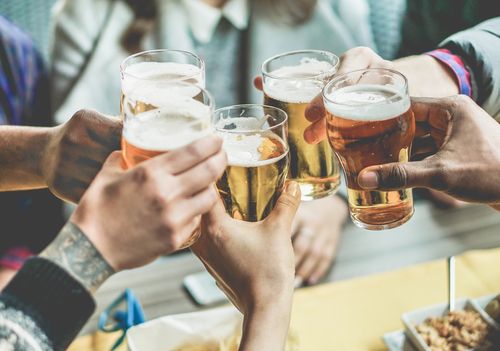 11. A Spice Rack
Trust us: you simply cannot go wrong with a spice rack. Everyone needs to cook and everyone inevitably starts to run out of spices to use. New homeowners will love to restock their new spice cabinet and expand their seasonings as well. It's one of the best new homeowner gifts out there and there is no shortage of unique and creative spice rack options out there.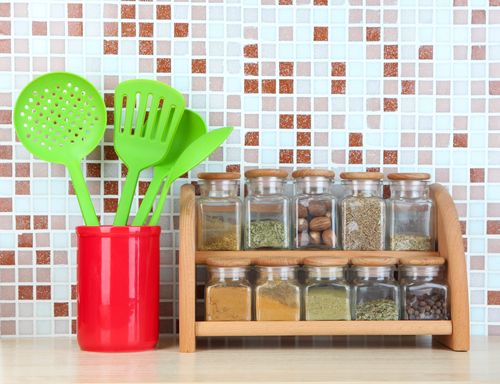 12. Gift Card To Local Restaurant
While a gift card may sound like a generic gift, it actually presents some great opportunities to new homeowners. A gift card to a nearby restaurant will help new homeowners expand their horizons and explore their local community. That card can also give new homeowners a chance to treat themselves to a nice night out. When you move into a new home, you might feel very stressed and too overworked to cook. A gift card will take care of dinner and help any new homeowner relax for a night.
And we can't forget to mention that the money will support a local business, which in turn will help the community thrive. Any homeowner will be thrilled to support their local restaurants.