Where You Can Find Luxury Real Estate In Denver
If you're on the search for your next luxury residence, then the Mile High City is the right place to look. While this city has a rich diversity of real estate options, the Denver real estate market is packed with plenty of luxurious homes and properties. Any of these unique houses could be the perfect property for your family's needs. But, it's not always easy to pinpoint those unique pieces of luxury real estate in Denver. Where should you even begin your housing search?
Over our careers in the Denver real estate market, we've become adeptly familiar with the luxury homes of our great city. There are hidden gems all over Denver! You really just need to know where to look for them. Let's dive into where you can find the best pieces of luxury real estate in Denver and what each area has to offer you.
Cherry Hills
The Cherry Hills area consistently ranks as one of the most gorgeous and upscale areas in all of Denver. Situated neatly between Greenwood Village and the University Hills area, the properties of Cherry Hills are a mixed bag of old and new homes.
Roughly one third of the homes in Cherry Hills were built in the 1960s and '70s, while the remaining homes are either pre-1960 or from the 1980s. These single detached homes and townhouses showcase a wide range of architectural styles, from contemporary ranches to long-standing colonials. And each one just exudes luxury.
Home prices can range drastically in Cherry Hills, from roughly $400K to upwards of several million dollars. The median listing home price for Cherry Hills is currently $2.2 million, and the homes are well worth the costs.
Not only are those properties spacious and lavish, they are also well-situated in a pleasant community. The Cherry Hills area is an incredibly calm environment, with plenty of green spaces and shopping areas within walking distance. It's an ideal place to relax and raise a family in the comfort and security of a luxurious residence.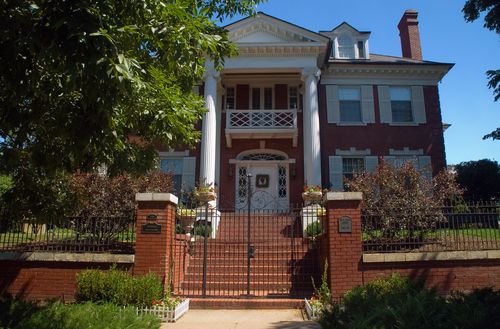 Hilltop
Ask any luxury real estate agent in Denver for a list of the top neighborhoods and they'll always bring up the Hilltop area. For decades, the Hilltop community has stood the test of time as one of Denver's quintessential neighborhoods. The area consists of a nice blend between classic Denver architecture and newly developed modern homes.
To make things even better, the surrounding area has an abundance of cultural activities and popular attractions. As the Hilltop is situated just on the periphery of Cherry Creek, it is a definitive sweet spot for luxury real estate in Denver.
Prices for Hilltop homes have risen roughly 18% over the past year, with a current average sale price of $1.18 million. The surrounding schools are well-rated, the streets are safe, and there are plenty of retail and food options nearby.
Homes get snatched up quickly once they're listed online, with some hotter properties selling in even just a week! Homebuyers are eager to settle down in this quaint area, and it's easy to see why. If you've got your eye on this neat area, you'll need to keep an even closer eye on those properties.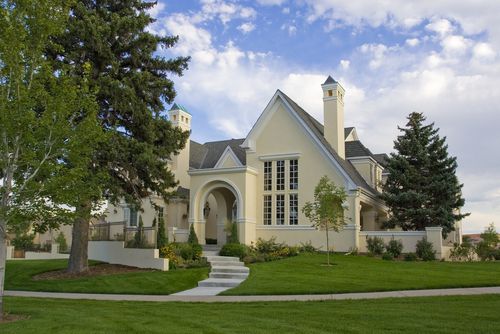 Washington Park
One of the older neighborhoods of Denver, Wash Park is a charming area for luxury real estate. In the quiet streets that surround the scenic 165-acre park, you will find a mix of well-kept Tudor-style homes, adorable bungalows, and high-design modern houses.
Seated right in the heart of Denver, Wash Park residents are just minutes away from the hottest attractions of our great city. Residents of Wash Park stay engaged in a highly active local community and they have easy access to a multitude of nearby attractions and hot-spots.
The current median listing price for homes in Washington Park is roughly $1.1 million. With great local schools and stunning properties, it's no wonder that Wash Park real estate is often in high demand.
The real estate of the area is highly competitive as homes stay on the market for an average of 10 days before they transition into the "sale pending" stage. If you're looking for luxury pieces of Denver real estate, then you must keep your eyes on this terrific neighborhood.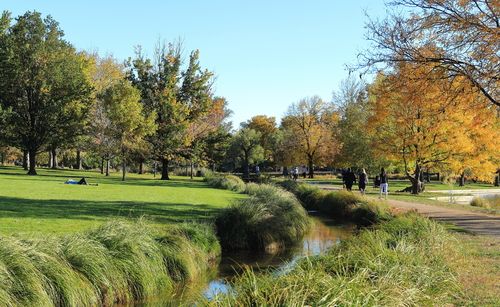 Cherry Creek
Of course, we can't talk about luxury real estate in Denver without mentioning Cherry Creek. One of the most well-known neighborhoods in all of Denver, Cherry Creek is an upscale enclave of lavish homes. From ultra-modern luxury properties to exquisite townhouses and charming condominiums, Cherry Creek has plenty of luxurious residences to choose from. With a prestigious shopping center and outstanding dining district, Cherry Creek is a cultural oasis in the Mile High City.
As of writing this article, the median listing price for Cherry Creek luxury homes is roughly $950,000. There are, of course, plenty of properties that can go far above that price point. It's a slightly competitive market with most homes sitting on the market for up to 35 days. And there are many other hot properties that will go into the "sale pending" status within just 6 days!
One thing is for certain though: Cherry Creek real estate will stay in high-demand for many years to come.