The Insider's Guide To The Boulder Housing Market
When you're looking for the perfect place to plant your roots, there's a plethora of options out there to choose from. Even if you narrow your choices down to just the Centennial State, there are countless cities to choose from, each offering unique advantages to homeowners depending on what you're looking for in a community. Boulder is one of the growing cities that's becoming more and more popular for homebuyers. Let's take a look at the Boulder housing market to give you some expert insight into this growing community.
The Stats On The Boulder Housing Market
Boulder sits just North of Denver and has become an increasingly popular locale for homeowners and real estate investors in recent years. It's not just the incredible views and delicious cuisine that brings people from around the world here to find a place to call home. The Boulder housing market has a lot to offer.
The average price of a home in Boulder has followed the trends of central Colorado, steadily rising over the years. Sitting at about three-quarters of a million right now, real estate experts estimate that the prices will rise another 2% as we head into 2020.
There is quite the range between the listing prices and selling prices in Boulder, with the median listing price sitting at about $850,000 and the median selling price at a mere $736,600. As a buyer looking at the Boulder housing market, this could bode well for you.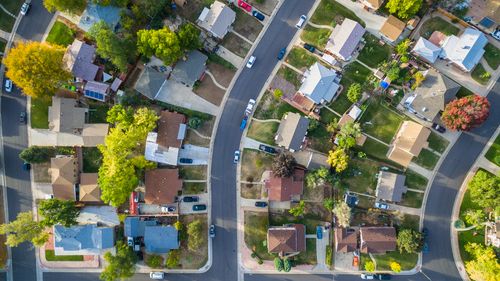 Real Estate Trends In Boulder, CO
In any given month, there are about 150 single-family homes that sell in Boulder. Additionally, we see a lot of movement in condos, townhouses, and multifamily units month-over-month. According to the data from Redfin.com, the average listing sells in 45 days or less with a single offer. This indicates that the Boulder real estate market is competitive but not impenetrable.
The more popular homes are selling in around 20 days, closer to listing price than those that are less desirable for whatever reason.
Another important trend we're seeing in the Boulder real estate market is significantly higher than average down payments. Sitting at around 60%, people coming into Boulder have the cash to play ball and snatch up the house they want. Not having that much in liquid assets doesn't necessarily mean you can't get your dream home in Boulder, but it does mean you'll want to work with an experienced real estate agent to ensure you can be as competitive as other buyers with more cash.
In the last 15 years or so, single family rental properties have been on the rise in the Boulder area. Residential real estate investments are an increasingly popular option for those looking for a passive income that doesn't require a lot of operating costs. It's key to select one of the 58 neighborhoods that is in a desirable location to see the highest yields. The popularity of the market, especially considering the seasonal rise in population with students at University of Colorado, Boulder, doesn't negate the importance of location, location, location.