How To Stage Your Home For A Quick Sale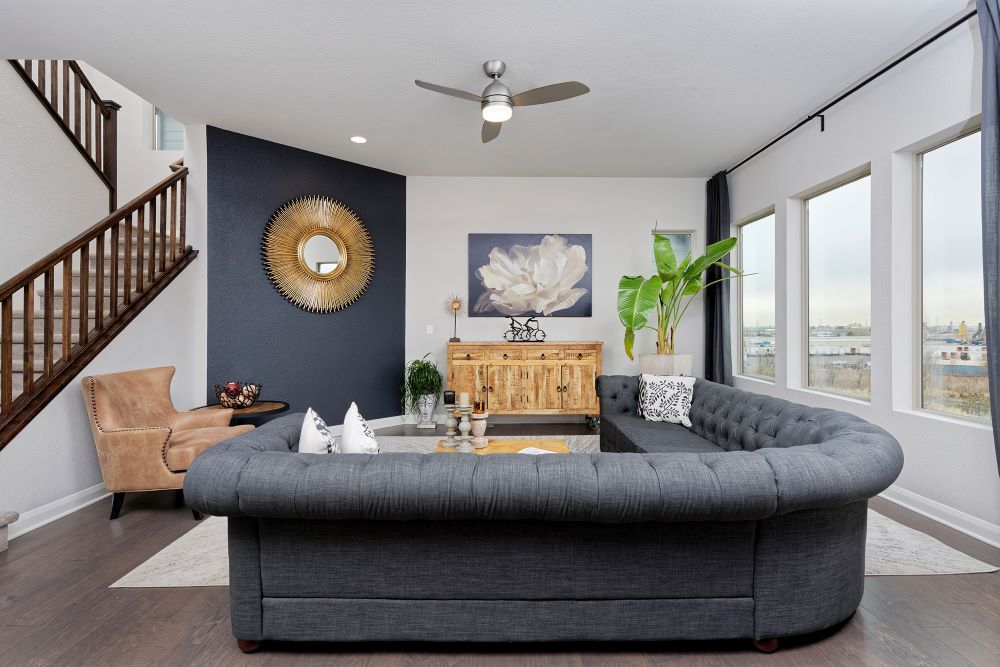 When you're gearing up to sell your home, you're most likely finishing up many home improvement projects. From new landscaping to a fresh coat of exterior paint, there are plenty of ways that you can improve your home's curb appeal. But, you can't forget to consider the interior of your home during those renovations as well. If you're really interested in selling your property, then you may need to learn how to stage your home in the best possible light.
But first, let's clarify exactly what home staging is. Home staging is the process of selecting the most appropriate decor and furniture items for your home, to prepare it for impressive listing photos, home showings, and open houses. A properly staged home will not only cast your property in the best possible light, it will also help potential home buyers envision their own furnishings in your rooms. Home staging brings to light the eye-catching features and qualities of a given residence, drawing attention away from any visible issues or concerns.
And when you learn how to stage your home, your property sale can reap some significant benefits. Don't believe us? Check out some of these impressive stats.
83%
of buyers' agents said a staged home helped their clients visualize the listing as a future home, according to NAR
25%
of buyers' agents reported staged homes receive an increase of 1%-5% in the dollar amounts in their offers, according to NAR
Clearly, when your property is expertly staged, you stand to gain plenty of benefits. Not only will your property sell faster, you'll sell your home for an even greater profit margin. What could be better than that?
Whether you know how to stage your home or not, you'll need to decide on which staging option is right for your needs. You could stage your property yourself, hire a professional home stager, or stage the property virtually. There are plenty of staging options at your fingertips and each come with their own pros and cons. Let's break down each option to find the right staging choice for your needs.
DIY Staging
Many home sellers are looking to maximize their profits throughout the entire transaction. If this sounds like you, then a DIY approach may be the most cost-effective staging option for you.
Don't worry! Staging your home on your own isn't as complicated as you might initially think. We'll teach you the basics of how to stage your home in the best possible light.
First things first: you'll need to do a deep cleaning of your property and depersonalize it at every turn. You don't want any of your rooms to feel cluttered, dirty, or personalized to you or your family. Take the time to pack away your personal items, declutter the rooms of your house, and throw out anything you don't need. This means you should remove any:
Personal photos or decor items from your house
Religious displays and/or political pieces
Anything that feels overly personal
Once you've depersonalized your home and it is completely clean, it's time to do the real staging. Start out with the most important rooms first (e.g., kitchen, living room, master bedroom, etc.), since those will be the main focal points for potential home buyers. Once those main rooms are done, you can work your way through the other living areas. Your own furniture can work well for those areas, however you need to accept the fact that many buyers can be turned off from your listing due to your furniture. You may need to purchase or rent new furniture and decor pieces from local providers to effectively stage your home.
At the end of the day, your rooms should only have what they absolutely need. For instance, properly staged bedrooms will only have the essentials, such as dressers, beds, night tables, lamps, and rugs. If you need ideas on how to best stage your home, check out these stunning images for inspiration.
Virtual Staging
This innovative staging technique has been on the rise in recent years, and it's easy to see why. Virtual staging is not only a highly customizable staging technique, it is also an inexpensive way to attract potential buyers to your listing. Virtual staging gives sellers the ability to rearrange furnishings in your home to make it look visually appealing to buyers online.
Thanks to these virtual capabilities, you don't have to spend your budget on new furniture and decor, and you don't need to spend any time rearranging your furniture in real life. You'll only need to cover the costs of the digital software, which is usually priced at a flat fee per every room that is staged.
However, we should note that virtual staging has received criticism for giving a false impression to buyers and distracting them from the real features of the property. Prospective buyers could be enamored by the virtual staging of a listing, only to feel let down when they see the empty rooms in person. This just means you need to focus on creating virtually staged photos that create interest without falsely advertising it.
Hire a Professional Stager
We know that home staging doesn't come easily to everyone. If you don't know how to stage your home appropriately or you don't have an eye for design, you should probably hire a professional home stager. They'll be able to approach your listing from an objective viewpoint and leverage the right resources for your needs.
Yes, we know that a professional stager is the more expensive option on this list. However, when you take into consideration the benefits of a professionally staged property, you'll find that a home stager is well worth the costs. According to HomeAdvisor, the average home staging cost is approximately $1,185. That average includes all of the furniture and decoration rental costs. Of course, this price point can change depending on the number of rooms that you need staged and the length of your contract. In many cases, you can already use the furnishings that are in your home, but if your home needs more decor items and furniture pieces, the total costs of your home staging can start to add up quickly. If you really want to save money on your home staging, then you should just hire a professional stager to focus on the most important rooms, which were mentioned earlier.
Just remember to utilize those initial design consultations with professional stagers. They might offer up helpful tips and useful pieces of advice during those consultations, which can help guide your staging decisions.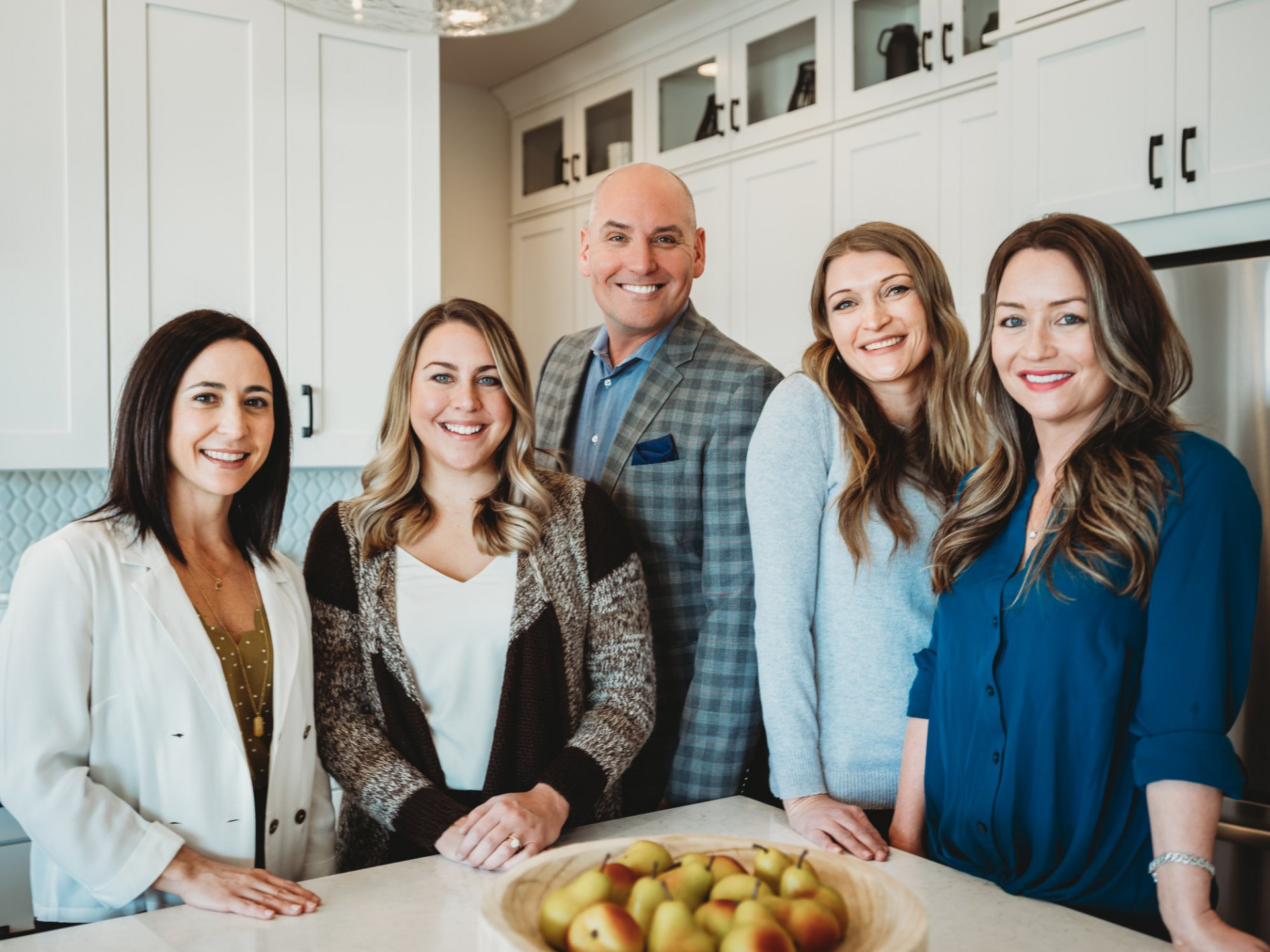 How Can Real Estate Agents Help Your Home Staging?
If you're eager to stage and sell your home, you should talk with our realtors first. Our real estate agents at the Grant Muller Group can provide your home with the staging it needs to sell faster and for a better ROI. We'll help you work through the steps to thoroughly prepare your property for prospective buyers and get your home appropriately staged. From the deep cleaning and repair phases to furnishings and final staging processes, we'll leverage our skills, knowledge, and industry connections to help you attract the ideal buyers for your property.
Our agents will happily set you up with a FREE consultation with a professional and local home stager. They'll give you expert recommendations and insights into the best ways to appropriately stage your property. Our agents are here to help you position your property effectively in the eyes of your buyers to make sure they can envision themselves living in your home in the near future.
Of course, it's worth noting that all real estate agents are different. Some agents may provide staging services in addition to their real estate specialties. Others may just offer staging advice and nothing more. At the Grant Muller Group, we specialize solely in real estate services, but we will happily refer you to a number of trusted staging professionals in your area. We are focused on your successful home sale and we'll leverage the right resources to ensure you get the maximum profits from your speedy home sale.