5 Simple Ways To Improve Your Dorm Room And Make It Feel Like Home
The back-to-school season has finally started! In our lovely state of Colorado, many college freshmen are moving into their new homes and getting their first taste of the college experience. Welcome to the dorm life! It's not gonna be your favorite living situation.
There's nothing quite as tough as starting fresh at a new college and moving into the dorms with a bunch of strangers. It can be an especially difficult adjustment if you're not used to sharing a bland and boring living space with someone else. During that short adjustment period, many college freshmen will feel homesick and uncomfortable. But, you don't have to feel that way! There are some simple changes that you can make your new dorm room so that it feels more like home. Try implementing these 5 tips at your dorm.
1. Get a Rug
A nice, cushy rug is one of the best improvements you can make to your dorm. This small change will make your living space feel much more warm and cozy. Plus, you can pick something that will add a pop of color and make your room feel a little less bland. Your feet will thank you, especially when that harsh Colorado winter rolls around.
2. Hang Some Photos And Art
Nothing says "home sweet home" quite like pictures of family and friends hanging on your walls or resting on your dresser. Make sure you bring your favorite poster or painting from home! It'll add some character to your walls. You can also get creative and make a collage, or hang a bulletin board on your wall where you can change out your pictures as you make new memories. Whatever feels like home to you, add it to your wall space.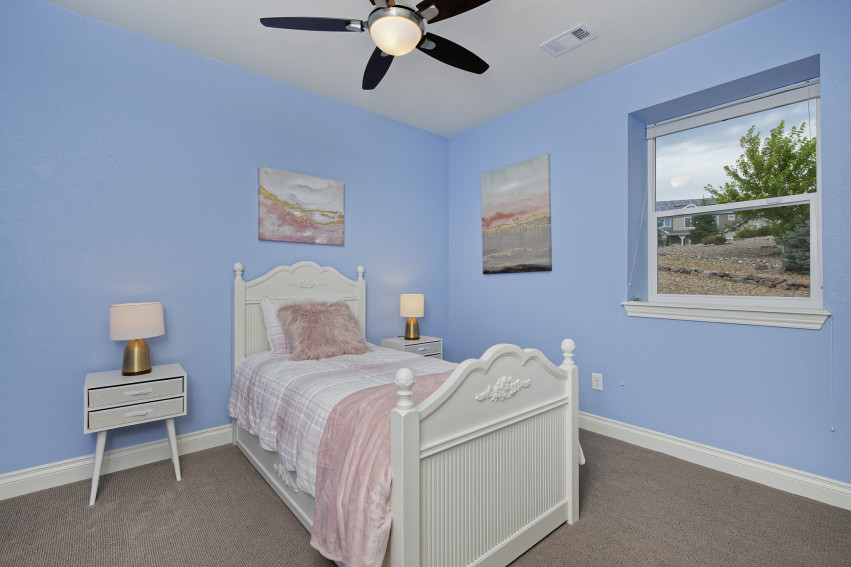 3. Integrate Work & Play
You'll be spending a lot of time in your dorm studying. And we mean a lot. That's why it's so important to have a creative workspace as well to help keep your mind sharp. Still, your college experience shouldn't just be about studying, right? You need to find a creative way to have fun in your dorm room, too! Add a small TV to play video games on your study breaks. Or bring in a small table to play card games with your new roomie. Your dorm room is your personal space, so make it a place that you will enjoy spending your time!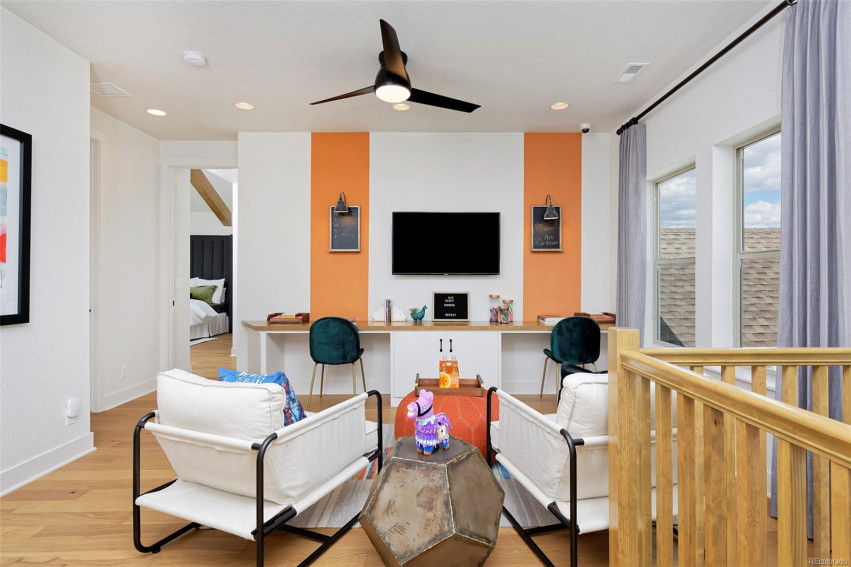 4. Cover Your Windows
Dorm rooms often don't have the best shades for your windows. With the right equipment, you can add a curtain rod and some nice flowing curtains to totally change the feel and look of your small space. Even some simple blinds will make a huge difference on the lighting and overall feel of your dorm room. Choose something with a pattern to add a design element to the room, or choose something dark to keep the sunlight out on those weekend mornings when you want to get a few extra hours of sleep.
5. Invest In Comfortable Bedding
Throw pillows, plush blankets, and silky soft sheets can make all the difference when you're feeling homesick. Not only will you have a safe and comfortable place to lay your head, but you will also have a nice area to look at when you're hanging out in your dorm room.