7 Fun DIY Home Improvement Projects For Your Backyard
In case you can't tell from the outrageous heat, summertime has finally arrived. It's the perfect time of the year to take advantage of the sunshine and warm weather in your own backyard. It's your time to impress your friends and family with a backyard barbecue! But, is your outdoor area as impressive as it can be? You can crank up the heat for your upcoming get-togethers by taking care of a few DIY home improvement projects for your backyard.
There are only so many summer nights and days left for you to enjoy! It's time to make the most out of these upcoming weeks and months. Take your backyard experiences to the next level with these home improvement projects.
1. Construct A Tree House For Your Kids
Every kid would love to have a brand new tree house in their backyard! Before you shy away from this project, just remember that building a tree house isn't a terribly complicated process. You only need a handful of materials to put it together and you can enlist the help of your children as well. Once you've picked up your materials from your local hardware store, the rest of the pieces fall into place easily. Be sure to follow this DIY guide and remember to stick to these core steps:
Select the right backyard tree that's short, sturdy, and strong.
Create a rough blueprint for your construction plans.
Build the initial platform surrounding your tree.
Install support posts, decking boards, and walls.
And finally finish the tree house frame.
If you want to take it one step further, you might want to consider staining or painting the finished tree house afterwards. Out of all the home improvement projects, this one won't add much value to your home. However, it will help entice future homebuyers that are looking to start a family.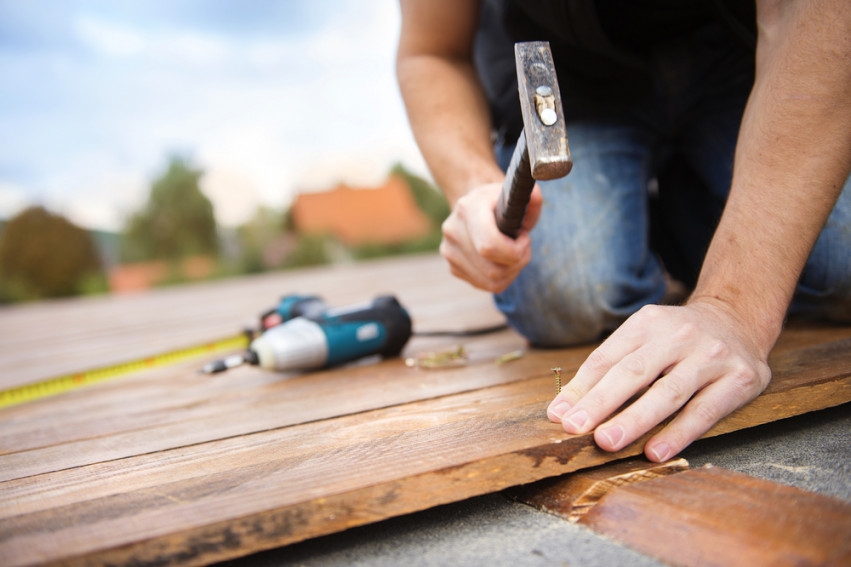 2. Install A DIY Drink Cooler Outside
The summertime heat has finally arrived! Whenever you are basking in the sunshine outside, it's always nice to have a cool drink in your hand. Yes, the kitchen is closer to you than you think, but you can save yourself all those trips inside by installing your own cooler in your backyard. There are all sorts of DIY designs out there, so find the one that works best for you! You'll be happy to have cold drinks so close to you on those hot summer days.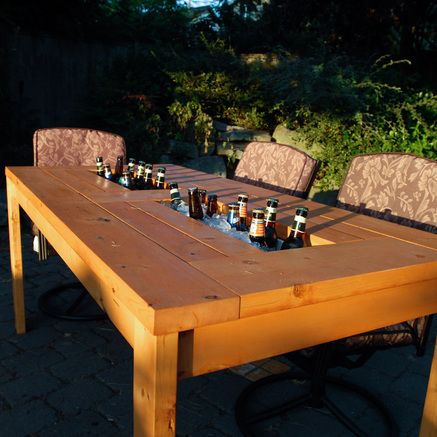 3. Construct A Backyard Fire Pit
Nothing says summer quite like a rustic fire with s'mores, hot dogs, and campfire pies. You don't need to call a contractor to put a fire pit in your backyard! In fact, you can create your own in just a few simple steps. All you really need are a few bricks from your local hardware store.
As long as you stack your bricks in a circle or square, your fire pit should be perfectly safe. There are many DIY guides that can help you create the ideal fire pit for your preferences. Just remember to prioritize the safety of your family and to adhere to any regional, local, or statewide fire bans.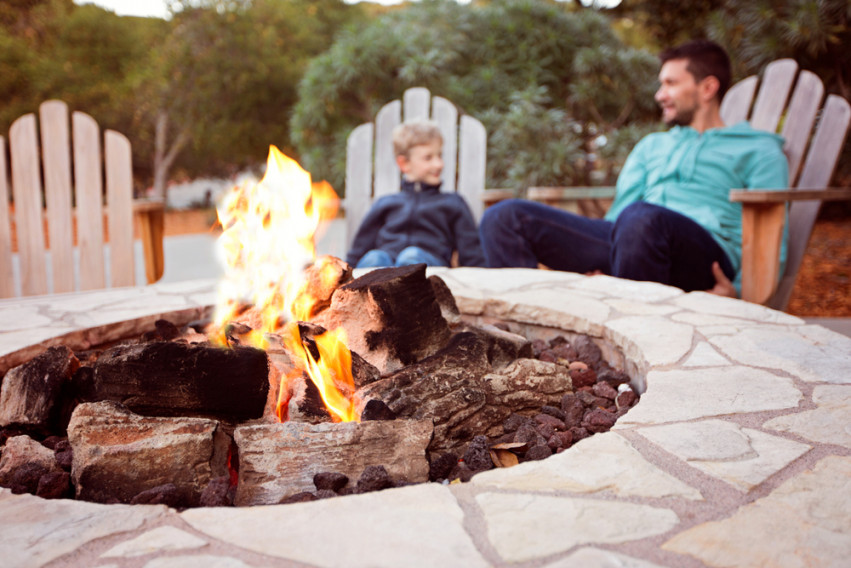 4. Light Up Your Walkways & Patio
There are all sorts of unique lights that can instantly rejuvenate the aesthetics of your backyard. And installing a series of lights in your backyard is definitely one of the easier home improvement projects that you can do this summer. Some string lights above your patio will add levity to any backyard get together and solar powered walkway lamps will be greatly appreciated by your friends and family.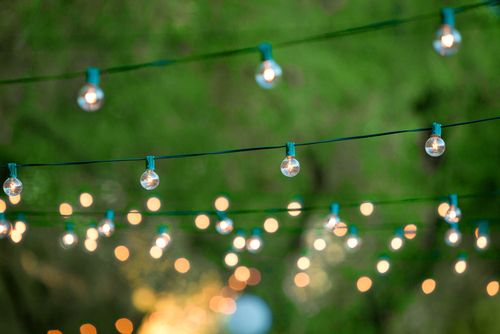 5. Change Up Your Fencing
The fence that surrounds your backyard is there to protect your property and ensure your privacy throughout the year. Every now and then, it pays off to switch things up with your fencing. Maybe the old wooden boards are starting to fall apart and need to be replaced. Or perhaps it's time to refresh your fence with a new coat of paint. You'd be surprised at how a simple change to your fencing can instantly change the atmosphere of your backyard.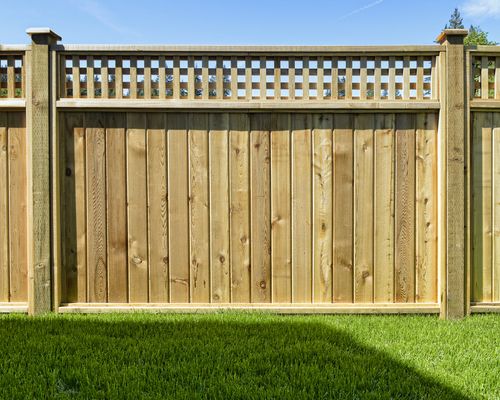 6. Revamp Your Landscape
Nothing breathes new life into a backyard quite like fresh flowers and new walkways. Changing up your backyard landscape is one of the more challenging home improvement projects for your summer, but your dedication will pay greatly for your summertime get-togethers and as a long-term investment. A pleasant landscape will always improve your ability to resell your home at a later date.
Set aside this upcoming weekend to focus solely on your backyard landscape. You can pick up a bunch of new plants, flowers, and stone tiles from your local hardware store. Then you just need to grab your gardening tools and get to work. You could even plant a few new trees as well to provide your future self with some pleasant shade.
If you're having trouble figuring out how to best utilize your available space, check out these innovative landscaping ideas for some inspiration! We're positive that you'll come up with some neat ways to rework your backyard landscape.
7. Build Your Own Outdoor Furniture Pieces
Yes, we know that this project may sound a little cumbersome. However, it can actually turn into a very fun DIY project! Try to challenge yourself to put together an enjoyable outdoor couch for your whole family. Trust us: it's a bit easier than you might expect.
All you really need are a few sets of leftover wood pallets, some screws, power tools, and some store-bought cushions. You can find wood pallets for cheap prices on resale platforms like Facebook Marketplace. If you're up to the challenge, use this DIY guide to put your outdoor couch together. Just don't forget to sand down the wood and apply the finishing touches to align the furniture with your backyard aesthetics.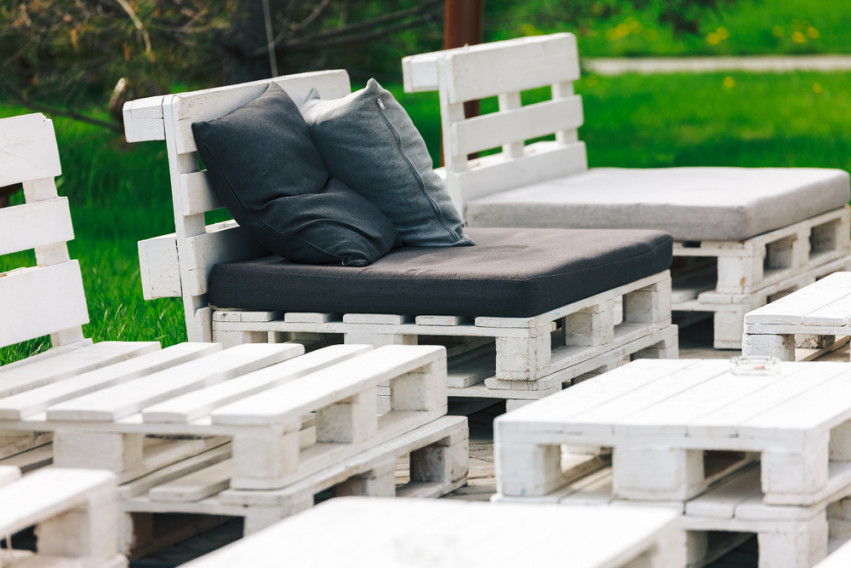 Need to Sell First?
Get your home's value - my custom reports include accurate and up to date information.
Get Home Value