4 Things To Consider When You Look For Real Estate In Denver
It's no secret that Denver has become THE place to be over in recent years. In fact, the Mile High City is consistently ranked as one of the top cities to live in the U.S. From our strong local economy to the popular local attractions, it's easy to see why so many families are buying real estate in Denver. However, finding your dream home in this magnificent city isn't always an easy process.
As you start your search for your next home in Denver, there are some crucial considerations that you must weigh carefully. Denver is an expansive city with over 727,000 residents and 78 neighborhoods. In this diverse city, you cannot take your real estate decision too lightly.
Remember to keep these key considerations in mind as you start to look at different homes throughout the Mile High City.
Your Architectural Aesthetics
While this might feel an obvious consideration, it's still an important item to discuss. As we mentioned earlier, Denver has plenty of unique neighborhoods all across the city. From the eastern estates of Green Valley Ranch to the traditional homes of Barnum West, residential properties in these Denver neighborhoods can be very distinct from one another.
You need to find a home that matches your personal preferences, both inside and out. After all, you'll be living there for at least a few years, so you should enjoy looking at your next home. Fortunately, you can find just about every kind of architectural style throughout the Denver area. For instance:
Tudor style homes can be found in multiple neighborhoods, like Park Hill, Bonnie Brae, Hilltop, and the Country Club area. These Tudor homes typically date back to the 1920s and '30s, typically featuring oak trim, steep roofs, and casement windows.
Bungalows (one-story cottages) are trademarks of the Washington Park, Congress Park, West Highland, and Park Hill neighborhoods.
Victorian homes tend to dominate the Capitol Hill, Cheesman Park, and Highland neighborhoods. As some of the oldest homes in Denver, these properties feature asymmetrical fronts, turrets, wrap-around porches, and stained glass windows.
Mid-century modern homes are clustered mainly around the Virginia Village, Southmoor, Bonnie Brae, and West Wash Park neighborhoods. These properties date back to the 1960s and are characterized by large glass windows, open spaces, and simple, yet bold features.
Whether you're searching for luxury real estate in Denver or for conservative housing options, there are many areas in Denver that can accommodate your needs. Just make sure you have a clear idea of what architectural style is most appealing to your family before starting your search.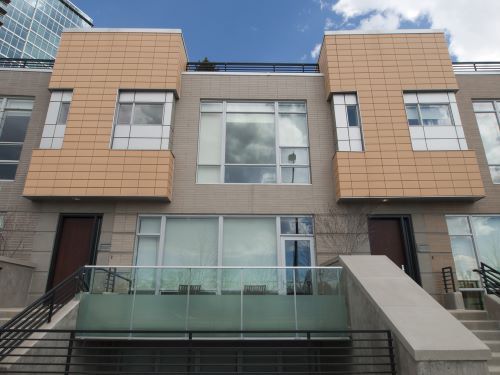 Your Future Plans
You should view your decision to purchase a home in Denver as an investment. And we don't mean that in just a financial way. Of course, you must consider how your home's value will increase over time, but remember: your home isn't just a financial asset.
For a moment, think about your home as a social investment as well. Think about what activities you like to do and how they may change in the coming years.
Are you more of an outdoorsy person? If so, then you might want to look at homes in Denver that are closer to the mountains.
Are you interested in experiencing the budding art scenes of Denver? Then consider looking at homes near the art districts of Denver.
Will you still be an avid traveler in a few years? If so, you might benefit the most from a home that's situated closer to DIA.
You should additionally think about your home from an employment perspective too.
How far are you willing to commute on a daily basis?
Are you anticipating any major career changes in the near future?
Will you have opportunities to work from home or will you constantly be on the road?
While COVID-19 has impacted job markets all across the country, there are still plenty of employment opportunities in the Denver area. Whether you're satisfied with your current position or you're eager to find a new job, you must think about your future employment as you look at Denver homes.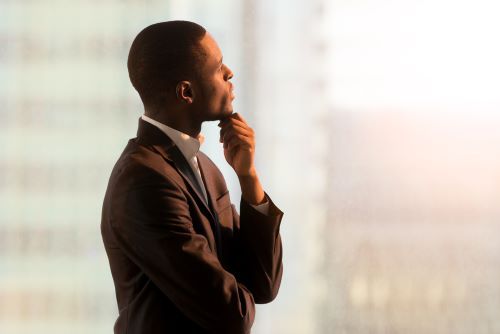 Your Budget
Again, we know that this point may sound obvious, but it is nevertheless an important topic to discuss. By current estimates, the median home value in Denver is approximately $465,466. Of course, the prices of real estate in Denver can range dramatically depending on the neighborhood. Luxury homes in areas like Cherry Hills can reach price points of $1,000,000 or more, while other areas may have homes that are listed at less than $300,000.
It's important that you nail down your budget right at the start of your real estate search. Figure out how much you can feasibly spend on your home and make sure you have the down payment funds secured. If you are struggling to get your down payment funds together, remember that there are plenty of loan programs out there that can support your financial needs.
Your budget shouldn't be the deciding factor when you're buying a home in Denver. That being said, your budget is still one of the most important things that you must consider.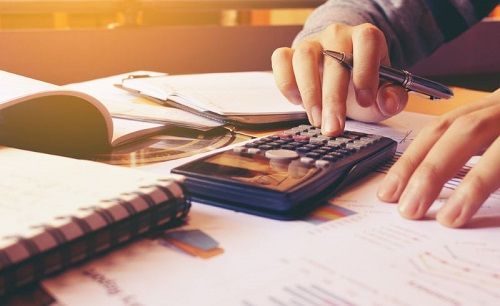 Your Approach To Home Buying
As a prospective homebuyer, you have to choose one of two ways to buy your next home: (1) on your own or (2) with a real estate agent. Many homebuyers decide to purchase their homes via a DIY approach, as it can save on closing costs and gives you complete control. If you want to purchase your next home this way, by all means: Go for it!! Just know that you'll have A LOT of work to do. If you pursue a DIY approach when buying your next home, you'll have to:
Sort through property listings
Conduct thorough research on those properties
Find an appropriate lender
Plot out your open houses
Write and submit offers on homes
Conduct contract negotiations
Set up housing inspections
And still take care of many other real estate activities
A real estate agent will handle all of those "behind-the-scenes" real estate tasks so you don't have to! They're the real estate professional, so their expertise is invaluable to your home buying process. In Denver's highly competitive housing market, a real estate agent in Denver will help you successfully navigate the complexities of your home purchase.
Make sure you carefully weigh the pros and cons of each approach before you invest in one over the other.