Buying vs Renting: What's The Better Option?
It's an all-too-common debate that takes place in the United States. A plethora of people will question which is the better option for their personal situation: buying vs renting property. As a top real estate agency in Denver, we wanted to set the record straight and make the benefits of homeownership abundantly clear. We know that home prices are rising in the Denver and Boulder areas, however the rent in these popular cities is also rising as well. Let's dive into the debate between buying vs renting and why you should opt to buy a home rather than rent an apartment.
The Renter's Trap
The main talking point in the buying vs renting debate is the issue of cost. What is the comparative cost for most renters and most homebuyers? Which will be the better cost option in the long run? It can be difficult to say, as so many factors feed into individual situations. We do know, however, that rent costs are continuously rising.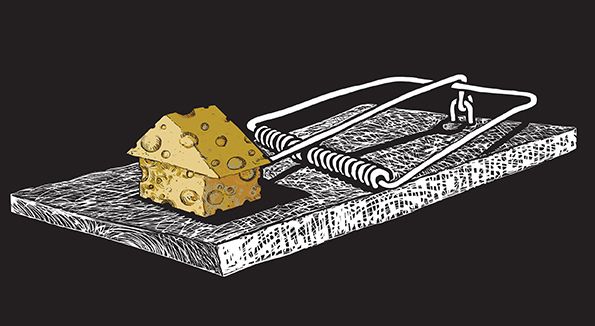 Consumer Affairs recently found that not only are home prices rising, but so are rent prices. In fact, the cost of rent rose 0.5% nationwide in June of 2017 alone. If that trend continues in the coming years, it could spell financial disaster for renters, especially in the highly popular Denver and Boulder areas.
To top it off, renters face a number of cost burdens throughout their renting experiences. In the 2017 Nation's Housing Report from the Joint Center for Housing Studies at Harvard University, it was found that "one-third of US households paid more than 30 percent of their incomes for housing in 2015." The report went on to note that there were 3 million more cost-burdened renters than cost-burdened owners, even though homeowners make up the majority of US households.
What do these statistics mean? These facts basically indicate that renters have a harder time financially than homeowners. With so much of their income going to cover housing costs, they have fewer funds to use on other expenses and they have even less money to put away into savings. Hopefully, it is becoming clear that renters can have a harder financial experience than owners.
Buying vs Renting: It's Cheaper To Buy
Housing market reports have actually revealed that this claim is true. When you decide to buy a home with a traditional 30-year fixed-rate mortgage, it is actually cheaper than renting in most metro areas. These reports calculate the financial cost of buying vs renting by assuming that households stay in their home for at least seven years and that they can afford to pay the 20% for their down payment.
While the exact numbers can range from location to location, they can be very impressive. In some metro areas, it might be 3.5% less expensive to buy a home rather than to rent, while in others it might be as high as 5.1%! Currently, it is 33.1% less expensive to buy rather than to rent nationwide! It's difficult to argue with those numbers.
Understand Your Housing Options
For many people, affordability is the most common obstacle in the buying vs renting debate. Renters across the nation are eager to buy a home, but many of them just can't overcome their budgetary concerns. Many renters are worried about their credit scores, while others just can't afford the 20% down payment.
You shouldn't let those factors stop you from buying a home though! You don't need a substantial down payment to buy your dream home. In many areas of the country, you could save as much as 3% of a down payment in less than 2 years! You could already be on track to saving enough money for your first home.
The Bottom Line
It's easy to get caught in the typical renter's trap. You're interested in buying a home, but you're not sure if you're fully ready yet. Don't get suckered into another year-long lease! If you're interested in buying a home in Denver, then you should find out if you can. Contact Grant Muller at Spaces Real Estate to learn if you can qualify for a mortgage today!