What You Must Know When Buying A Home In Denver
The purchase of a new home is always an exciting venture! It's the start of a new chapter in your life, and what better place to start it than in Denver. This up-and-coming city is one of the best places to live in the US right now. Between the vibrant neighborhoods, proximity to nature, and terrific opportunities, it's easy to see why the Mile High City is so appealing. You might be very interested in buying a home in Denver right now and it could be the right time to do so! However, the decision to purchase real estate is never one that should be taken lightly.
There are numerous factors that you must consider before you submit an offer on any home. As you start your real estate search in Denver, just remember to keep the following things in mind.
Many Financing Options Are Available
Buying a home in Denver is a smart investment, but it can come with a hefty cost. To buy the right property for your family, you need to have the financial capital to cover the down payment. A 20% down payment is not always necessary, but it can help you out significantly in the long-run. If you don't have the funds to cover your initial housing costs, don't worry! Colorado has many financing options available to support your home buying experience.
Colorado residents can qualify for a large number of homeownership assistance programs from national and local organizations. Statewide institutions, like the Colorado Housing and Finance Authority, have unique programs in place to support homebuyers just like you! These programs can help almost anybody meet the mark for the down payment on their new home. It's never been easier to buy a home in Denver before.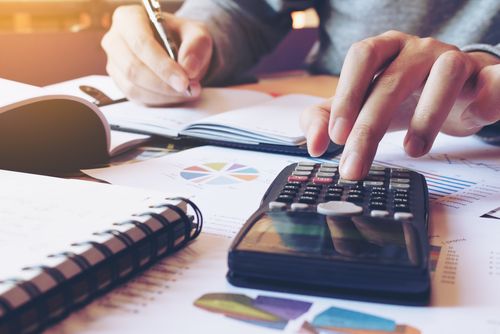 The Market Is Starting To Cool
It is still a bit early to say for sure, but Denver's real estate market is showing signs that it is starting to cool down. The market has been on the cusp of a cool-down for some time and recent events have contributed that change. In the coming weeks and months, we will have a better idea of which direction the market is swaying towards.
In most instances, the real estate market temperature is typically based on a few key metrics:
The list-to-sale price ratio
The prevalence of price cuts for home listings
And the average time that homes are on the market
As of writing this article, the majority Denver home sales are listed higher than they are sold for. The median listing price for Denver homes is currently $464,900 while the median selling price is $442,700. On average, most homes in Denver are currently on the market for approximately 60 days. And we also can't forget to mention how the Federal Reserve cut interest rates in March to a range of 0-0.25%.
All of these contributing factors may indicate that the real estate market of Denver is beginning to cool down. Buyers have more financial incentives to make a move on their dream home than they might've a few months ago. This is really great news for anyone who might be interested in buying a home in Denver.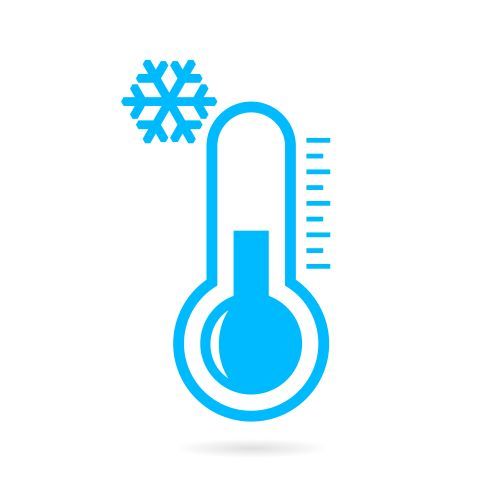 Your Commute Matters
Between the luxury of Cherry Hills and the traditional splendor of Cap Hill, Denver has no shortage of beautiful or scenic neighborhoods. You have plenty of areas to look for the house of your dreams in the Mile High City! However, before you settle on a general location in Denver, you must consider your career and your commute.
Denver's population is surging and it's no secret that our city's infrastructure is struggling to keep up with the pace. CDOT and the city of Denver are working hard to alleviate congestion, but traffic can still be very frustrating on certain days. If you think it's bad now, traffic congestion is only expected to get worse before it gets better.
What does this have to do with your property search? It's simple: traffic impacts your commute! We'd recommend that you take your commute and your career into consideration during your housing search. If you work in finance in downtown Denver, then you might want to look for a home in the Highlands. If you have a tech job in the Tech Center, then you should consider looking for a home in Parker or Highlands Ranch.
You are, of course, free to buy a house in any Denver neighborhood that appeals to your needs. You'll just need to think about how much time you're willing to spend on a daily basis in Denver traffic.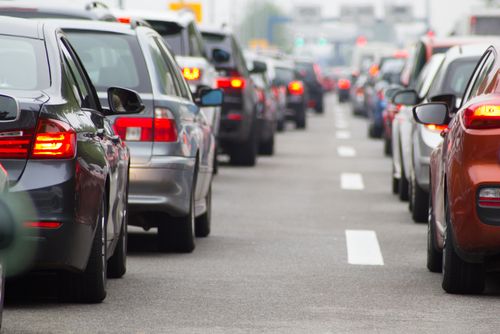 Real Estate Agents Make A Large Difference
Many people who are interested in buying a home in Denver will pursue a DIY approach. A real estate agent is not an absolute necessity in the Denver market, but their professional services can be incredibly helpful.
Denver has been a very competitive housing market for years, and it still is. Unless you have prior real estate experience, you might find it difficult to navigate your new real estate responsibilities. In a DIY approach, you'll need to sort through listings, find lenders, plot out open houses, research house deeds, and do so much more. You might even need to dedicate many of your upcoming weekends to find and secure the right property for your family.
A real estate agent can take all that extra weight off of your back. They're the real estate experts, so they understand Denver's market and the real estate responsibilities like the back of their own hands. With the help of a real estate agent, you'll be able to navigate the tough real estate labyrinth of Denver with ease. This way, you'll be able to relax and focus on the fun parts of your new home search.