Exactly How You Build Wealth Through Real Estate
Your decision to purchase a home is one of the wisest decisions that you could ever make! Not only do you establish your new home for the next few years with that transaction, you also make a wise financial decision for yourself as well. Everyone knows that you build up your wealth when you purchase property, but it's not always clear how that happens. Whether it's through the appreciation of your property or through the funds you save indirectly, there are plenty of ways that you build wealth through real estate. Today, we're going to set the record straight and discuss those paths to increase your wealth.
What Is Wealth And How Does It Work?
For clarity's sake, today we are focusing solely on financial wealth and not on other forms of wealth (e.g., social wealth, time wealth, physical wealth). Wealth can be broadly defined as the value of all the assets of worth owned by a single person. While your monthly income is used to support daily and monthly expenses, your wealth will bring you sustainable and long-term financial security.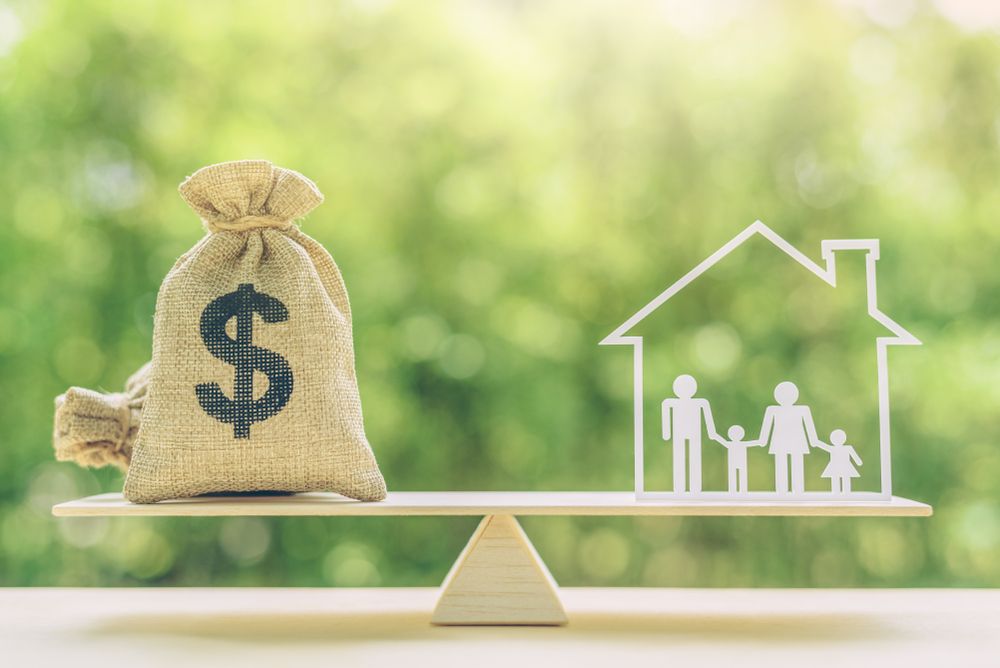 But, how exactly is wealth calculated? The equation is actually easier than you might think! Just calculate all of your current financial assets (e.g., personal savings, stocks and bonds, home equity, etc.) and then subtract your total debts from that sum. That final number is your current wealth, which can come in handy when unexpected financial situations come up in life.
While accumulating wealth is important for everyone, there are some barriers to entry that can make wealth accumulation very difficult for some. Did you know that children who are born into wealthy families will have easier experiences accumulating wealth than children born into poverty? It's true, and homeownership is almost always the first barrier to entry. But once you can purchase a home, your wealth builds significantly.
In fact, it is estimated that the average net worth of a homeowner is anywhere between $150,000 to $200,000, which is approximately 41 times the net worth of the average renter in the United States. Your decision to build wealth through real estate could be the wisest choice you ever make.

How Quickly Will My Home Build My Wealth?
Over time, most homes will appreciate in value as a result of home improvements, mortgage payments, and fluctuations in the housing market. The rate at which your home appreciates may not be consistent with other homes, as factors like location and property maintenance can influence the rate of appreciation. That being said, home prices tend to appreciate in value across the nation at an average rate of approximately 3% to 5%. This gradual appreciation will tack on equity to your property, which will in turn increase your wealth.

Your Down Payment Will Be Recovered
When you decide to build wealth through real estate, you'll need to cover an initial down payment on your new property. Let's briefly assume you put down roughly $10,000 as a down payment for a $200,000 home. In the best case scenario, your property will appreciate 5% in value annually. This means your annual return on the property is approximately $10,000. While you may not see those funds return to your savings immediately, your property's appreciation will recover the value of your down payment and then some for your benefit. In a way, your down payment actually becomes a strategic investment.

Your Home Is Your Forced Saving Account
Every month, you'll make a mortgage payment to your lender. As you work to pay off the balance on your property, you will essentially be building up your savings by growing your home equity. Your home equity is the difference between the market value of your property and what you owe on it. Your equity builds with each mortgage payment that you make. That equity becomes a terrific financial resource for you, as you can draw on your equity for larger expenses (e.g., unexpected emergencies, upgrading the home, sending your kid to college, etc.) with a home equity loan or line of credit. When your equity builds, your financial wealth builds with it.