How To Find The Best Real Estate Agent In Denver For You
We know how intimidating the real estate industry can be. Between the mortgage approval process and the competitive nature of buyers and sellers, you might not know where to start. A real estate agent can help you with the process and provide you with a clear roadmap to the next chapter of your life. But, not all real estate agents are the same. Real estate agents in Denver can vary widely in terms of communication styles, professionalism, marketing methods, and more. That means it can be a bit difficult to find the best real estate agent in Denver for your needs.
We wanted to make the process simpler for you by providing clear guidelines to find the right realtor for your family's needs. Use our handy checklist to find the ideal real estate agent in Denver for you.
Understand What You're Looking For
Before you even begin to look for a real estate agent, you should first establish a clear picture of your real estate wishes.
If you're looking to buy a home, think about what kinds of features are most important to you. Is a double-car garage a must-have in your new place? What kind of ratio do you need between your bedrooms and bathrooms? Are local schools a top priority for your family? Try to pinpoint exactly what you need in your next home.
If you're looking to sell your current property, you must seriously consider many things about your home sale. What kind of ROI are you hoping to achieve with your property? Do you have a timeline for selling your home? Will you be selling your property as is or will you take care of some renovations first? Make sure you have clear expectations for your property transaction.
While your shortlist of real estate needs are important, it is well worth your time to consider what you're looking for in a real estate agent. There are, quite literally, hundreds of different real estate agents across the Denver metro area and no two agents are exactly the same. Each realtor comes with their own pros and cons, so you must have a clear understanding of what qualities are most important to you.
Is their communication style important for your real estate experience? Or are you more focused on marketing your home effectively? We'd recommend you nail down a list of at least 5 characteristics to give you a starting point to find the best real estate agent in Denver for your needs.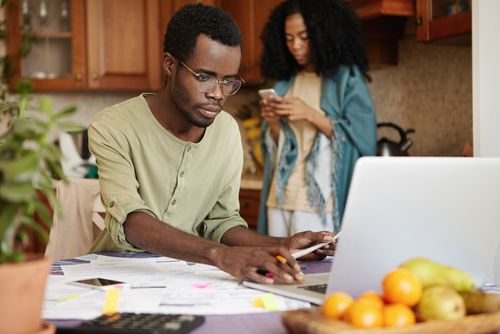 Seek References From Friends And Family
The best place to start your search for a real estate agent is within your own circle of friends and family. It's highly likely that at least one of your friends or family members have bought or sold property within the past year or two. That means they can provide recommendations for agents in your area.
It's always a good idea to start your search here because your friends and family know who you are. They understand your personal preferences, ambitions, and comfortability with the real estate space. Pair that prior knowledge with your shortlist of real estate agent characteristics and they'll know whether their past agent is right for you or not.
Take your time to chat with your family members and friends to get a list of local references. Once you've got a few options for the best realtors in Denver, you can move onto the next step.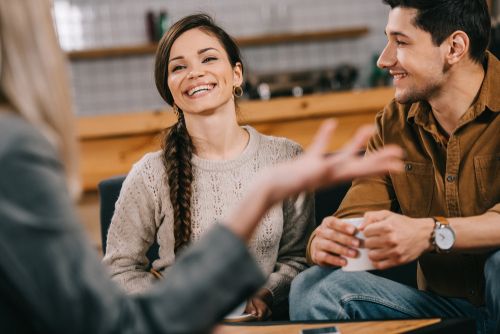 Conduct Online Research
Secondary research is always a must for any real estate experience. Start out by looking into the references you received from your friends and family, but don't forget to research other realtors that you come across elsewhere. There are all kinds of online resources that will provide insights into the quality of real estate agents near you. And your best learning resources are often past client reviews.
Real estate sites like Zillow will often have plenty of reviews for real estate professionals in Denver. These reviews can help clarify your perception of a given agent and provide some real-world context. Other external reviews on sites like Google and Facebook can provide even further insights for your benefit. You may also want to consider each agent's affiliations with local realtor groups, such as the Denver Metro Association of Realtors. While those associations are not necessary, they can demonstrate that your agent is committed to the community and that they are very knowledgeable of the local area.
Just remember: Do not solely rely on those online resources to make your decision. You should also consider the personal characteristics and traits of your real estate options. After all, you'll be working closely with your real estate agent for at least a month or two. You need to make sure that this partnership would be a good fit.
We'd recommend that you compare your shortlist of preferred qualities in a real estate agent to online reviews and client testimonials. As you pour through past client experiences of various agents, you may want to consider various things such as their:
Communication style
Marketing methods
Special certifications
Any advantages they may have over other agents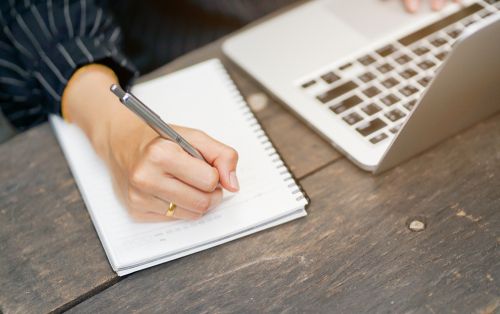 Meet For An In-Person Interview
This is arguably the most critical stage in your real estate agent search. You've narrowed down your list of realtors to just a handful and it's now time to meet the candidates in-person or over a virtual meeting. This interview is the perfect opportunity to see if an agent is the right fit for your needs.
Try to treat this interview like a job interview! You want to get a good feel for who they are, how they'll treat you, and what they can offer you that other candidates can't. Try to base your evaluation on the quality of their answers, their professionalism, and their communication style. You should also expect the agent to ask you a series of questions too, as they want to make sure you're a good client for them. So, be prepared to give some answers of your own!
You can ask any questions you'd like during your interview, but make sure you don't overlook some critical areas of concern. You might want to consider asking questions like:
How long have you worked in the real estate industry of Denver?
What would you say are the top three things that separate you from your competitors?
What is your average list-price-to-sale-price ratio?
How will you strategically market my home?
Can I review important documents ahead of time?
Will you provide recommendations for other reliable professionals?
Just remember to focus on the most important issues and questions for you. At the end of the interview, you should have a clear idea of whether you've found the best real estate agent in Denver for your future transaction.