Our Favorite Autumn Decor Ideas 🍂
We absolutely love the Autumn season! It's a beautiful time of the year that's full of gorgeous colors, crisp smells, sweater weather, and fun fall activities. If you really want to get into the season, there are wonderful autumn decor ideas you can implement easily.
Spruce up your lovely home with some of these fast decor tips!

Your Garden (Indoor and Outdoor)
Ah, don't you just love that crisp fall air? It's simply invigorating. But, we're positive that your plants don't feel the same way. When the air changes and the temperatures start to drop, you need to keep your plants in mind. The crisp air is a signal that it's time to bring in your houseplants. Take those beautiful succulents and eye-catching tropicals into the house. Exercise caution when you place them inside! Yes, you should put them in spots that have good lighting, but don't place them next to windows with poor insulation. The impending cold weather could spell death for those little plants. Remember to repot your houseplants, if they need it.
As you bring those plants inside, take the opportunity to implement some creative autumn decor ideas! Get into the fall spirit by repotting those plants into some pumpkin planters. These funny little things will be the perfect adorable additions to your coffee tables, windowsills, and anywhere else in your house! Make the planters yourself by using these DIY instructions.
Autumn is also the perfect time of the year to get a greener thumb. Take the initiative now and start caring for some new cold-tolerant flowers. Whether you plant violets, violas, or petunias, there are plenty of different house plants that can actually tolerate, and thrive, in the cold. If your home has the space and you have the budget, you can also start planting some veggies. Start out by trying to grow some fast-growing radishes, leafy greens, and more! These autumn fall decor ideas can really spruce up your home and get you excited for the coming seasons.
Your Dining Room
You don't have to be an interior decorator to easily bring the feelings of autumn into your dining room. Keep it simple with your autumn decor ideas here and try not to overthink it. Some small, yet thoughtful decor additions can go a long way this fall!
Add some small pumpkins or gourds to the middle of the dining room table. Light a scented autumn-themed candle on your windowsill. Place a small cornucopia on the mantle or a bookshelf for added flare. To tie the whole room together, add a neutral-colored table runner to the dining room table. You could even add a little more to the color scheme with some festive place settings. But, remember: sometimes less is more.
Your Living Areas
The living room is one of the best places to implement some autumn decor ideas. Living spaces offer a plethora of unique opportunities to foster a nice fall vibe. Seize those opportunities in your living areas. Do you have a few mantles throughout your house? Or maybe some free shelf space? Grab some decorative garlands to those empty spaces. Tiny decorative lights can also help set the autumn tone. Cornucopias and tiny gourds could also be great additions to your mantles.
Nothing says autumn quite like big cozy blankets! Now is the perfect time to pull those huge blankets made of fur and wool out of the closet. Place them on your couches, on your beds, and even on your patios, weather permitting. One more great autumn decor idea: Add window wreaths to your doors and bare walls! They're great ways to add some subtle fall accent to your home.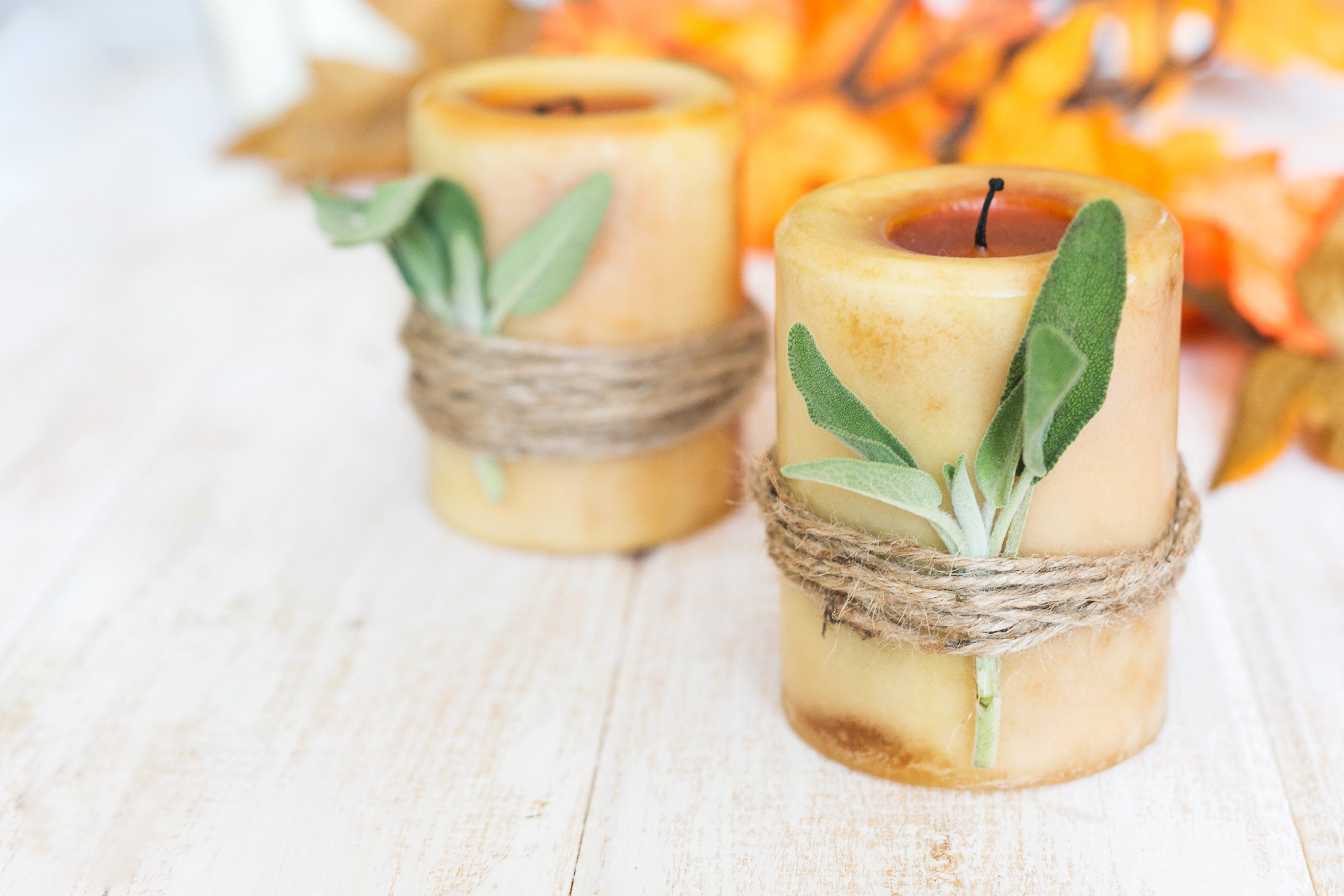 Your Kitchen
We'll admit that we are a little limited with our autumn decor ideas for your kitchen. But, there's a good reason why: Your kitchen is your cooking space. You need to conserve your counter space for when you cook that Thanksgiving turkey and those pumpkin pies. Try to keep your kitchen autumn decor to a minimum. Stick to just a few copper mugs and maybe a nice group of tiny pumpkins!